Itinerary
Welcome to Dunrovin Ranch where horses are partners and guests are friends! At Dunrovin, we do guest ranch differently. We prize people and animals for their individuality, we embrace all walks of life, we celebrate the wonders of nature, and we live in the moment.
Throughout this 60-minute experience, Dunrovin Ranch owner, SuzAnne, will introduce you to the Dunrovin barnyard, introduce you to several of Dunrovin's horses, the miniature donkeys, and ponies. You'll learn the basics on animal care, facility upkeep, and riding!
So what sets Dunrovin's experience apart from others? Well, you'll get the eagle-eye's view of the ranch (or should I say osprey-eye's view?)! Dunrovin hosts a variety of high-definition cameras with pan-tilt-zoom capabilities that will make you feel like you're in a cinema, not simply looking through a smart phone being held up on a selfie-stick. What's more, through the various cameras and angles, you'll have the opportunity to get up close and personal with Dunrovin's nesting osprey pair, Harriet & Swoop, get views of the river scenery, and enjoy interactive conversations with the two-legged friends and family of Dunrovin. In fact, we hope that you fall in love with our ranch as much as we have and decide to continue being an active member of the Dunrovin family. You will have the opportunity to continue your engagement by signing up for our membership accounts that grant you access to the 24-hour live feeds from the cameras, access to the chats with our staff and other members, newsletters, and a variety of live broadcasts and educational adventures.
So put on your (imaginary) boots & cowboy hat and saddle up for a good time!
What is a virtual tour?

All of our online tours are live and interactive. This means everyone on the tour can speak directly to the guide throughout the tour to experience the destination as if you are actually there.

How To Join A Tour

Easy to use! After booking, you get a unique link to a streaming platform, such as Zoom, to begin each tour. No other technology needed.

Qualified Guides & Hosts

Our guides are local to their destination and vetted by our team. They are all certified and qualified to conduct virtual tours in amazing locations around the world.
Preparing for your Virtual Tour
There is no specific preparation required, though SuzAnne may encourage interaction between participants and guides. There will also be optional opportunities to share personal stories, ask questions, and become engaged with Dunrovin beyond this experience.
Meet Your Live Virtual Guide

SuzAnne Miller is a fourth generation Montanan who has spent much of her life in the wilds of not only Montana, but of such places as Alaska and Chile. After a 35-year career as a biometrician working in natural resource management, SuzAnne and her family retired to Dunrovin Ranch, their little slice of paradise along the Bitterroot River. SuzAnne's love of nature, animals, science, and the arts prompted SuzAnne to open a boutique guest ranch that specializes in experiential education and emphasizes partnering with her wonderful herd of Tenness Walking Horses.
In 2012, SuzAnne collaborated with the University of Montana to install a web camera over an ospreys' nest as part of a science project studying water quality. That science project turned into a social experiment when hundreds of thousands of viewers tuned in to watch and asked SuzAnne to keep the webcam rolling after the ospreys left on their winter migration. SuzAnne found an entirely new way to share her world through web cameras and built a social engagement website a called DaysAtDunrovin.com. Take a look for a preview of what to expect on your personal Dunrovin Ranch tour.
View all virtual tours by guide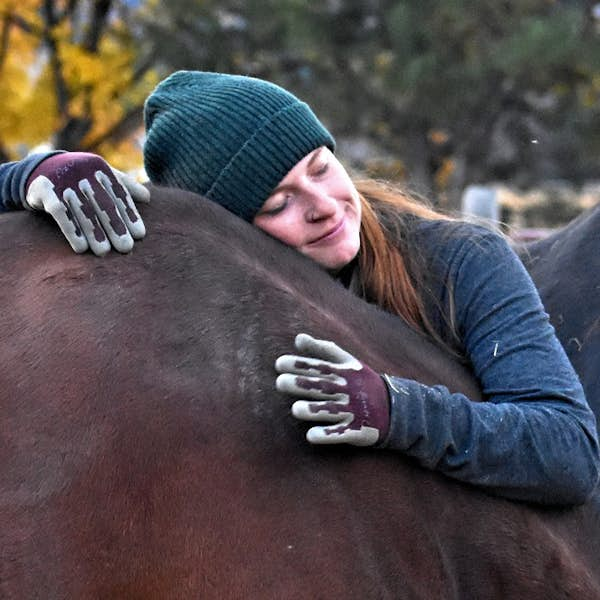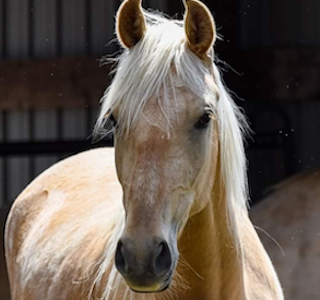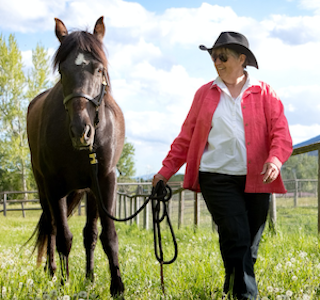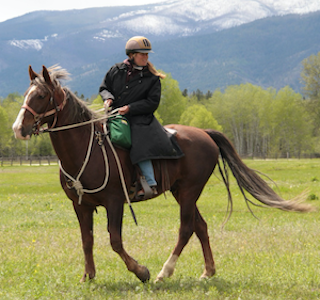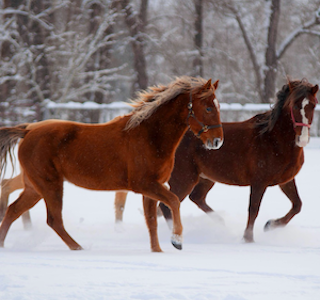 Reviews
Park Village Pines Assisted Living Community

Our residents thoroughly enjoyed their tour of Dunrovin Ranch in Montana! Our tour guide and tech expert provided us with up-close glimpses of many birds and animals. Our hosts were incredibly interactive while answering questions from us regarding the ranch and its surroundings. We all had a wonderful experience! We would highly recommend!

The Edgewood Centre - Wanderer

Omg! It was AMAZING. A complete 5 star experience. Their technology is state of the art and the residents really enjoyed seeing all the different aspects of the ranch via wide angle as well as up close and personal. The hosts were FANTASTIC, engaging, and professional. Would highly recommend this tour to anyone. What an adventure! We felt like we were there!