Itinerary
This live interactive virtual tour visits some of Irelands best ancient sites virtually. Each site has an in-depth view and after the virtual visit we have a question and answer session. The virtual tour has "Live" commentary throughout with our Ireland Virtual Tour " Live" Guide.
There are many ancient sites in Ireland. We view Newgrange, The Hill Of Tara and Loughcrew Cairns plus bonus site views along the way. The live, interactive virtual tour is guided throughout. You will be told history and lots of facts and have fun.
After booking your experience, you will be sent an email with a special link. On the date and time of your virtual tour, you will click the link in the email, register and then get your meeting room link email. Click the new link to enter our virtual tours meeting room. Our professional guide greets you in our meeting room, welcomes you and shares his experience of Ireland virtually with you. Our virtual guides have in the past been tour driver/guides that conducted sightseeing tours all over Ireland. You will enjoy the fun, sights and culture virtually.
What is a virtual tour?

All of our online tours are live and interactive. This means everyone on the tour can speak directly to the guide throughout the tour to experience the destination as if you are actually there.

How To Join A Tour

Easy to use! After booking, you get a unique link to a streaming platform, such as Zoom, to begin each tour. No other technology needed.

Qualified Guides & Hosts

Our guides are local to their destination and vetted by our team. They are all certified and qualified to conduct virtual tours in amazing locations around the world.
Preparing for your Virtual Tour
It is recommended that you have a good internet connection with a decent broadband signal.
No Need For Fancy Gizmos. Just Your Computer, Laptop, Tablet Or Cellphone Connected To A Smart TV For Best Experience
All Ireland Virtual Tours Are Live And Guided. Join our virtual tour room and a great new experience awaits. A fun and interactive visual tour starts
Meet Your Live Virtual Guide

Hello David Long here. Welcome to Ireland Virtual Tours website. I am born and raised in Dublin, Ireland. I live in South Dublin with my wife and son.
I have been touring Ireland in many different capacities since i was a teenager. In the nineties I was a tour coach driver/guide/tour director. It was in this capacity that I had some of the very best experiences one could have in life. I toured through every county in Ireland. I met so many great people from around the World who enjoyed my company and i enjoyed theirs while touring the Emerald Isle. I keep in touch with many even after all the years. I love showing Ireland to everyone. From the musical culture to the friendliness of our people and the mystical lore that we have to offer. As I gain more experience, I came up with the idea of an Ireland Virtual Tour. Some might ask, well most will ask "What is an Ireland Virtual Tour". An Ireland Virtual Tour is me showing you live and interactive, a virtual tour that I have planned, with virtual visits as we go along. Then after each visit, we have time for a question and answer session. The virtual tour is a mixture of sights, castles, ancient places all shown "Live" by me, on your computer screen, from the comfort of your home. I am looking forward to meeting you very soon on one of my Ireland Virtual Tours
View all virtual tours by guide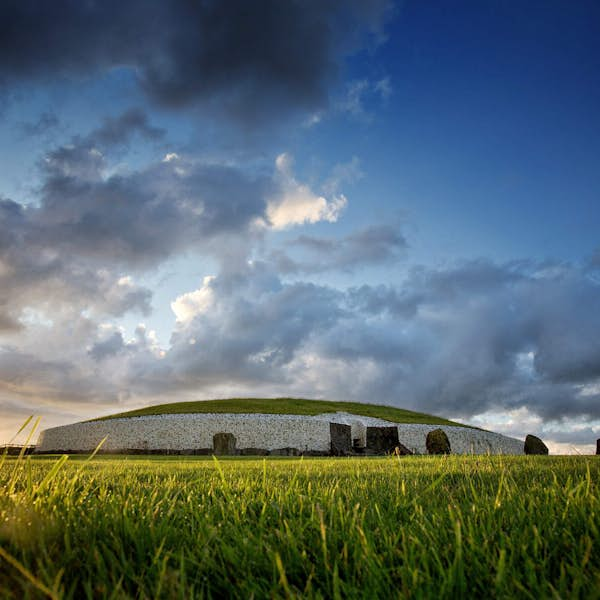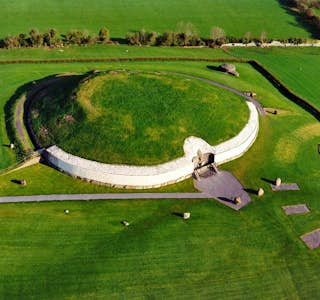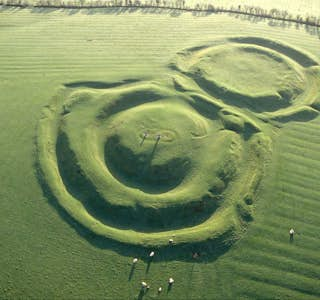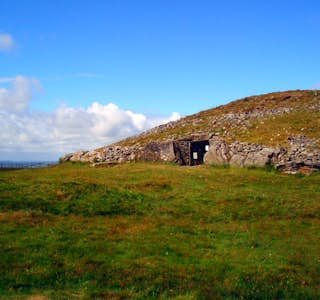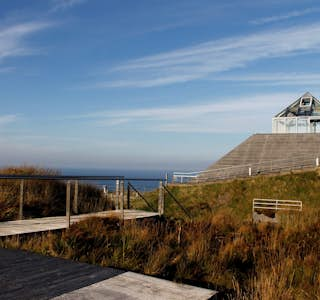 Reviews
Really fascinating program. Excellent webinar. David is a character.

David is a very knowledgeable and personable guide, passionate about ancient Ireland. He includes some spectacular photos about the ancient sites, with as much information as can be known about something 5000-6000 years old!

This tour is amazing! The guide is knowledgeable and takes his time. It made me ache for Ireland.

David was a fabulous tour guide and as we were celebrating a special family birthday celebration, he arranged a very special Irish Birthday song for us during the tour. He answered our group's many sorted questions and all in good cheer!! Big thanks to David for creating a most memorable experience for my family!

Very enjoyable, David was a fun and engaging host.

I enjoyed it very much. The guide was very personable. There was only two participants and I knew the other person so it was very casual and relaxed with lots of time for questions and banter

Great tour! David is the consummate host. Very engaging and entertaining. Very knowledgeable and passionate about a very interesting topic. Graphics were great, the history of ancient Ireland is fascinating. Would highly recommend this tour and any others that David hosts.

Mike

David is a very gifted tour guide. On this tour he explores ancient cairns, which are some of the oldest buildings in the world. He discusses history, culture, relationships to solstice events, and the mystery that surrounds these prehistoric structures. As an interactive tour guests are able to ask questions and form their own thoughts about these structures. David is very personable and engaging. I highly recommend this tour.