Itinerary
Join us in this Argentinean wine chat session for 45 minutes. Learn everything regarding this particular alcoholic beverage that accompanies different meals.
Learn from our tour guide where and how is this wine produced and the best accompaniments for this unique and colourful drink!
Meet Your Guide

Camila has been working for Signature Tours for over 3 years. She is a professional tour guide.
Signature Tours is a premium full service, licensed and registered tour operator in Argentina that is dedicated to ensuring 100% client satisfaction by providing impeccable services. As one of the experienced tour operators in Argentina, we are always eager to provide you with the highest standard of service and reliable assistance. Having extensive years of experience and expertise in promoting a sustainable Argentina tourism, we are proud to have multilingual tour guides who are highly knowledgeable and experienced.
View all tours by guide
Preparing for your Experience
Wine Zuccardi Malbec
Wine Colome Torrontes
Wine Trapiche Cabernet
Wine Alamos Malbec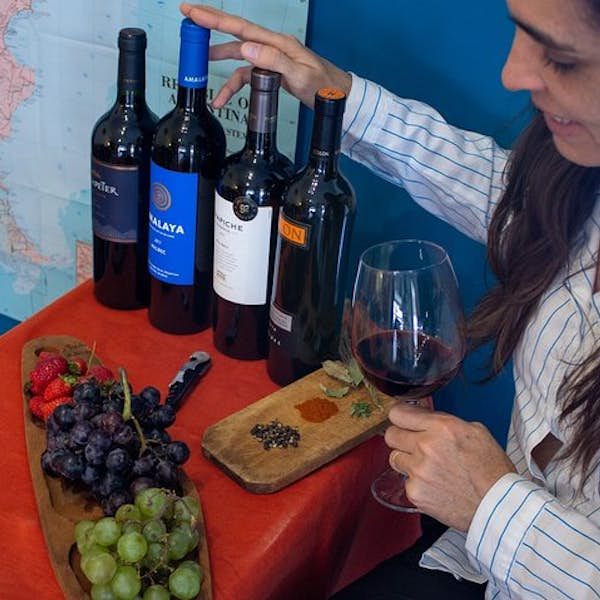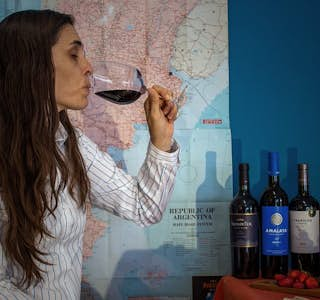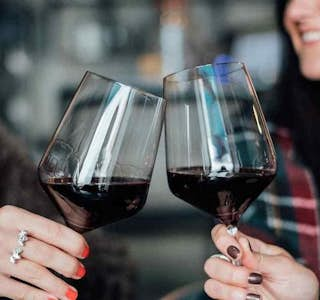 Reviews
We made a party of the tour. I invited a few friends over. We bought all the wines that were suggested and had an amazing time tasting and learning with our tour guide. I want to do another wine party soon. Wines from Argentina are amazing.