Itinerary
What makes Athens so unique as a city, and why are people so "friendly"?
Greek hospitality is known to all of us, not only in the smaller cities and islands but in Athens too.
We will e-meet at one of my favourite sites, where modern life meets the ancient, and where ambience flirts with the bohemian.
We will walk on the oldest street of Athens called Tripodon, located in the famous Plaka area, see some amazing sites of the past, and marvel the sacred rock of Acropolis from afar.
Let us show you the best of Athens, and find out a little more about the Ancient Greeks' daily routine and compare it with a day in the life of a contemporary Athenian.
Number of Guests must be 1 or more.
What is a virtual tour?

All of our online tours are live and interactive. This means everyone on the tour can speak directly to the guide throughout the tour to experience the destination as if you are actually there.

How To Join A Tour

Easy to use! After booking, you get a unique link to a streaming platform, such as Zoom, to begin each tour. No other technology needed.

Qualified Guides & Hosts

Our guides are local to their destination and vetted by our team. They are all certified and qualified to conduct virtual tours in amazing locations around the world.
Preparing for your Virtual Tour
This is a live virtual experience offered via Zoom. You will need to have downloaded the app on your pc, laptop, tablet or cell phone.
Please make sure that you have a stable internet connection, take a comfortable sit and join us on an inspiring walk around central Athens!
Meet Your Live Virtual Guide

Hello and welcome to my page!
My name is Anastasia and although I would not call myself a tourist guide, I have been blessed to work as a travel designer specializing in Greece, for all my life.
Born and raised in Crete with a background in classic studies and a psychology degree from the University of philosophy in Athens, I have been delighted to start my career in the travel sector from a very early age.
Based in both Crete and London in the past 20 years I have curated hundreds of tour packages for discerned guests that were looking for tailor made life experiences in the mainland of Greece and its islands. I consider myself as a very lucky person because today, many of these guests have become good friends and this, I would say, is the greatest reward I could ask for.
In September 2017, I left London and relocated to Athens where I worked as a Market Manager for a US Walking Tour Company until "typhon COVID" hit our planet...
Today, I have my own company, The Greek Gourmet Tours, that curates exclusive travel itineraries and private walking experiences in Athens, Crete, Peloponnese and the Cyclades for very special people who share the same philosophy and values with us, the small but very talented team of The Greek Gourmet Tours.
In July 2021, The Greek Gourmet Tours has been nominated for the World Travel Luxury Awards giving us recognition and the reassurance that we are on the right path.
The Virtual Walking Events that we will be offering are not just tours for us. They are our way to "walk" you around Athens through the eyes of a passionate travel designer who wants to introduce you the genuine and unfiltered "face" of Greece.
View all virtual tours by guide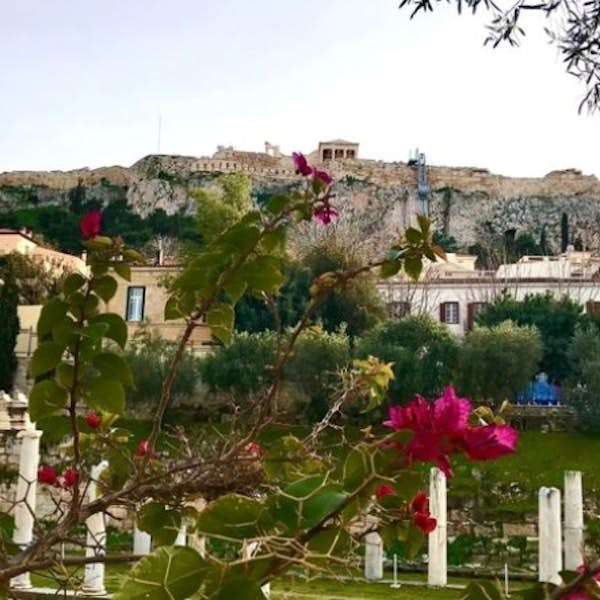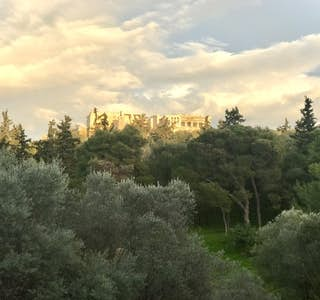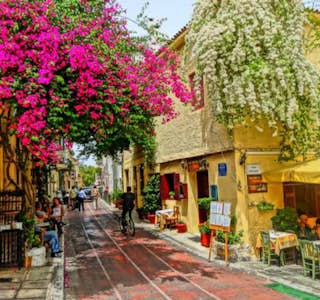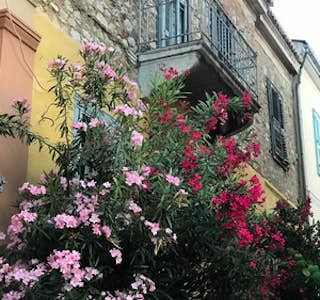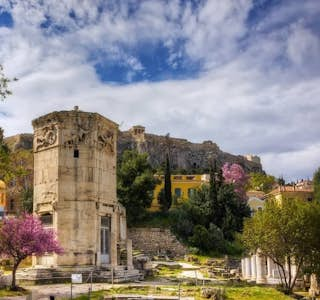 Reviews
The trip to Athens was great! Anastasia was a wonderful tour guide and we felt we were right there with her. It was an extra bonus at the end to share some coffee with her and learn more about her experiences and Greek philosophy. She was a wealth of information and answered all our questions beautifully.