Itinerary
Salvador in Bahia is considered the most African City and Pelourinho is the heart of our Black History.
We will walk in the Old Town, Pelourinho area, talk about and experience the afro-heritage in Bahia, you will also have the chance to hear music and meet locals.
Starting in front of Sao Francisco Church - the most famous "gold" church in Brazil - you will see the first Black Association in Brazil - Sociedade Protetora dos Desvalidos/ SPD (1832). This Institution was fundamental for the survival of many blacks in the post-abolition period. Here we will talk about our first Black History Hero: Manoel Querino
Walking in the Streets of Salvador let's go towards the Escola do Olodum (School of Olodum) and check the history of the music of Bahia, the Samba Reggae of Mestre Neguinho do Samba
Along the walk you will see the most important afro Brazilian heritage traditions food (Acaraje), religion (Candomble) and local artists. As you were in the city with the tour guide, you will meet some local artist of local black businessman in Salvador!
We will finish the tour in Pelourinho Square, the most important area in the Old Town, where in the past we had a whipping post and enslaved Africans were sold but today is very famous for being the place to celebrate Afro Brazilian Culture.
For an even more in-depth experience I suggest to adding"roda de conversa" - A quick talk with a leader of the Sociedade Protetora dos Desvalidos - SPD or entrepreneur. for more information please inquire.
What is a virtual tour?

All of our online tours are live and interactive. This means everyone on the tour can speak directly to the guide throughout the tour to experience the destination as if you are actually there.

How To Join A Tour

Easy to use! After booking, you get a unique link to a streaming platform, such as Zoom, to begin each tour. No other technology needed.

Qualified Guides & Hosts

Our guides are local to their destination and vetted by our team. They are all certified and qualified to conduct virtual tours in amazing locations around the world.
Preparing for your Virtual Tour
This is a private live virtual tour - you will need to use Zoom. If you do not use, zoom we can send you a second option to watch the tour.
As a professional local guide, Sayuri will will be showing you the sights in real time, directly from the streets of Salvador, Bahia.
Please send us a message if you would like to request a specific date and time, also if you need to adjust the itinerary for any specific purpose.
Meet Your Live Virtual Guide

Sayuri is a blasian (Black Asian) Lawyer, Teacher and Tour Guide. She loves Bahia and Salvador is her hometown.
Virtually she tries to give you the best experience that will bring you to see the real Brazil and Bahia Culture, Colors and Afro Heritage. The tours are designed to make you feel at home in Brazil, checking the best tourist attractions but at the same time with the local experience.
Experienced guide, working since 2011 in Bahia and your tours can be in Portuguese, English or Spanish in Bahia. She is also a very experience slow traveler with long term stays in United States, Europe and Asia (Japan).
View all virtual tours by guide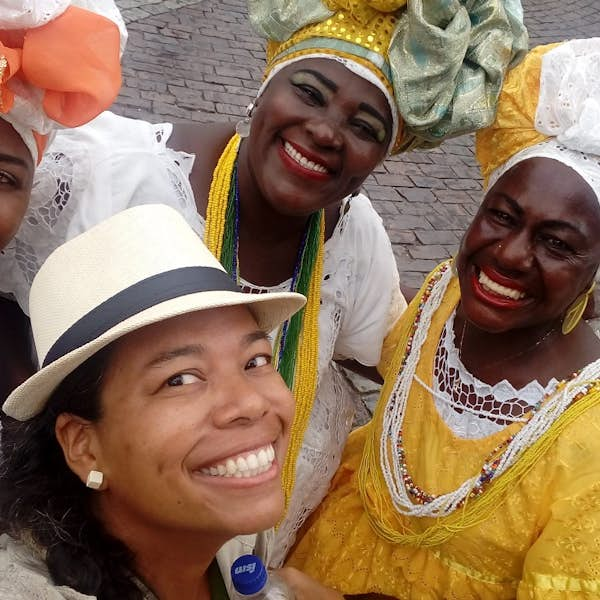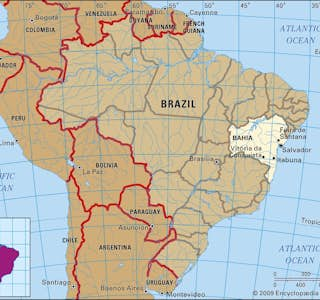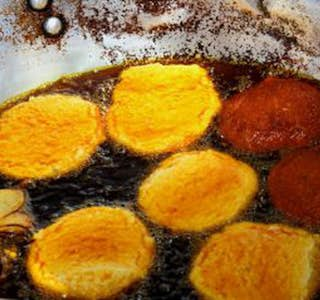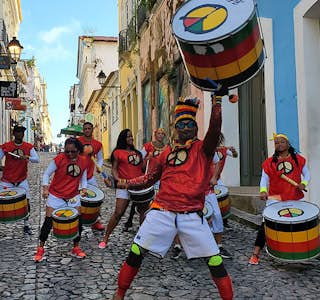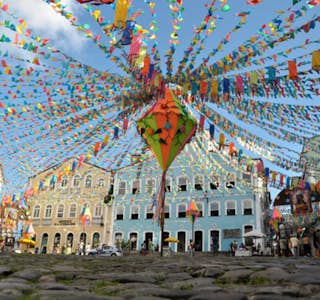 Reviews
Heather-Mae P - Globetrotter

Our trip to Bahia with our talented guide, Sayuri, was beautiful and informative. Our group enjoyed learning together, exploring a new location, and diving into the Black History of Bahia. Several of our teammates who have visited Bahia commented they learned things they never knew about the area, which is a testimony to Sayuri's knowledge of the area's history.

Stephanie D - Globetrotter

It was an awesome event that our entire team enjoyed! Sayuri was so knowledgable and friendly, and made us feel like we were really exploring the streets of Salvador with her. I hope to visit in person some day!

An incredible event, and one of the BEST virtual tours we've ever hosted. A real live walk through Brazil, a passionate and engaging host and so much wonderful Black History content. 10/10 recommend setting this wonderfully educational event up for your company.

I just wanted to reach out and say this was an INCREDIBLE event!!! I can honestly say this is one of the best virtual tours Epic has ever had. The host was so intelligent and engaging - and most of all so so passionate about the content she was delivering. 100000x THANK YOU!

Princeton Senior Center - Globetrotter

This was a fantastic tour and we learned so much!