Itinerary
On this Live Virtual Tour, you will learn first-hand what locals love about Paris from someone who knows the place inside-out.
You will virtually visit Trocadero, an iconic residential neighbourhood with French noble associations, the seventh arrondissement comprises some of the most amazing gardens, eateries and markets in Paris.
The elevated "Troca" provides a splendid view of the Eiffel Tower, a symbol of Paris, as it's located on the opposite bank of the Seine and it's the perfect scenario to hear about its history and the importance of its location.
You will also have a wonderful view of the capital's most famous monument from the Champs de Mars park, a very popular location where people goes for picnics, play music, meet up, and after dark, it becomes the ideal spot to watch the tower sparkle with lights.
| | Group Experience | Private/Custom Experience |
| --- | --- | --- |
| Who | You will be one of several joining the experience from across the globe. | Exclusive experience for you and/or your party |
| Interaction | You will get a chance to ask questions, however, the guide will be attending to all participants. | You will get more one on one time with your guide throughout the experience. |
| Experience | Standard, curated for a group. | You can make custom requests to your interests. |
| When | Choose from an available time. | Choose from an available time slot or request a specific date and time. |
| Price | Not Available | $130 total |
| | | |
Preparing for your Experience
This experience will be broadcasted live from the streets, no Powerpoint presentations are involved.
The Live Virtual Tour will be on the platform Zoom, and you will receive a link in your email to gain access.
The recording of the tour will be available for all participants to keep for the future.
It's designed as an entirely private experience for you and your group.
Meet Your Guide

Travel Curious
Travel Curious
We are an international team of history buffs, travel junkies and tech geeks who believe in a better way to travel, offering authentic private tours led by handpicked guides in the world's great cities.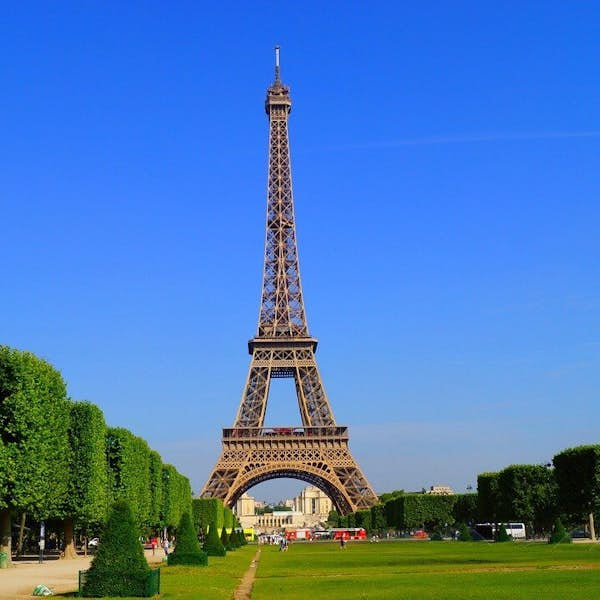 Reviews
Well done! Enjoyed Ferit and his wit and wisdom of the Eiffel Tower. Even though there were a few technical difficulties, overall it was a wonderful experience. Thank you!!

This was a wonderful tour and our tour guide was excellent, funny, and engaging. Thanks for the beautiful sights and delightful commentary.