Itinerary
This one hour tour starts at the Sultanahmet Square. First, we will walk through the Hippodrome of Constantinople, once the public arena for chariot races, gladiatorial games, official ceremonies, celebrations and protests. I will explain all the monuments that were brought in from across the empire to demonstrate the power of the Roman Emperors: The Serpent Column from Delphi, The Obelisk of Thutmosis III from Egpyt, etc.
Then we will enter the courtyard of the Blue Mosque and talk about the conquest of Constantinople and all the changes and consequences afterwards. From there, we will walk through the Sultanahmet Square to the Baths of Roxelane, the wife of the Ottoman Sultan Suleiman the Magnificent. At the end of the tour, we will reach Saint Sophia and I will explain you how this extraordinary building was erected in just five years.
Meet Your Guide

Hi!
My name is Aysegül. You can call me Ayse, which reads like "I-shay" in my mother tongue Turkish.
I am an English-, German- and Spanish-speaking tour guide in Turkey and live in Istanbul. Besides showing the beauties of my country to my guests, traveling and dancing are the two other things that fascinate me most in life.
I look forward to hosting you on my tour.
View all tours by guide
Preparing for your Experience
Stable internet connection and a zoom account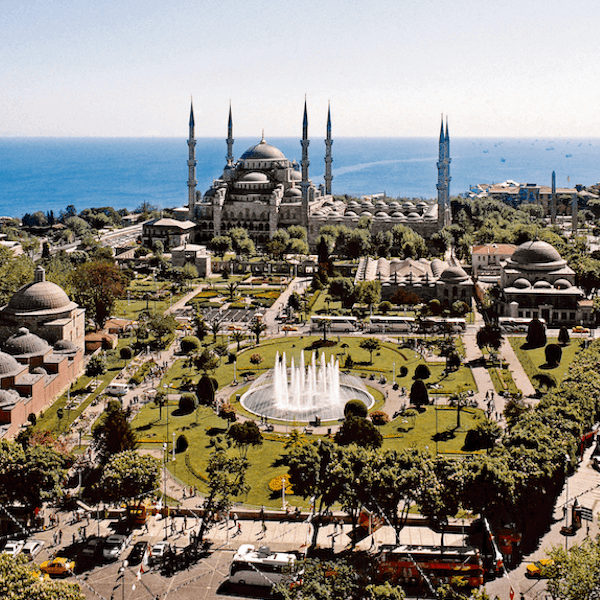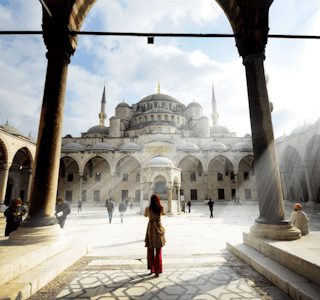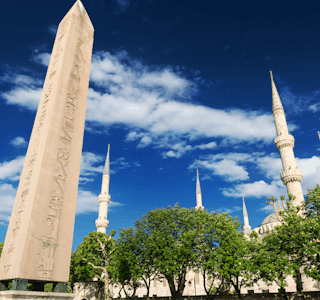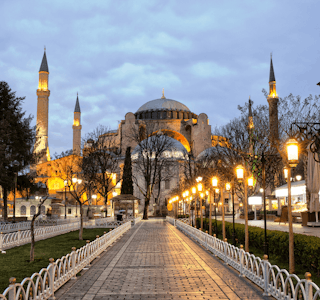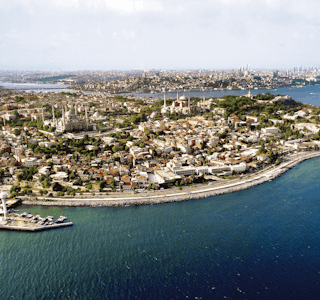 Reviews
I have heard about Constantinople in history classes for my whole life. Never did I expect to see it! The tour was amazing at showing the major sights and the integration of antiquities with modern buildings. This is a feast for the eye and a must see for history lovers. The guide was very friendly and engaging.

I joined this tour with a group of friends and had a blast. I particularly loved Ayse's positive energy and enjoyed my time with her. She's a very knowledgeable guide who provides a lot of detail on Istanbul's iconic sites, including their significance throughout history and the roles they play today. I also liked how she introduced the local food stands she encountered—it was nice to learn a popular dish of Turkey and it felt like I was actually taking a walk there. The weather happened to be very nice and the courtyard of the Blue Mosque was absolutely beautiful. This tour made me want to visit Istanbul even more. Thank you for the wonderful tour, Ayse! :)

We had a wonderful private tour of Istanbul with family zooming in from multiple locations across the country on Mother's Day. It was a great way for all of us to gather as a Mother's Day gift. The tour was wonderful. Ayse was exceptionally knowledgeable and did a terrific job guiding us through the history of Istanbul.