Itinerary
Discover an amazing walking tour of the famous square Jemaa El-fna. It is the most vibrant and attractive place in Marrakech where locals come to entertain themselves with snake charmers, palm readers, musical bands, Henna tattoos, food stalls etc .
The tour includes :
1-Koutoubia Park near the square Jemaa Elfna.
2-Koutoubia mosque (outside visit)
3-The performers at the square
4-The local food stalls(street food)
5-Entrance of the souks of Marrakech( Berber Markets )
Public Experience
Private/Custom Experience
Who
You will be one of several joining the experience from across the globe.
Exclusive experience for you and/or your party
Interaction
You will get a chance to ask questions, however, the guide will be attending to all participants.
You will get more one on one time with your guide throughout the experience.
Experience
Standard, curated for the public.
You can make custom requests to your interests.
When
Choose from an available time.
Choose from an available time slot or request a specific date and time.
Reduced pricing available with subscription! Learn more
Preparing for your Experience
Sit back and relax, I look forward to bringing Marrakech square into your home.
You will need a stable connection and Zoom app. Microphone on so you can be part of the tour if you have any questions.
Meet Your Guide

SIMO LOCAL GUIDE
SME Local Guide
Hi my name is SIMO. I am an official tour guide in Morocco, licensed by the minister of tourism in Morocco. I have been working as tour guide / trip leader for more than 13 years. I have been conducting tours for companies in Morocco and the USA. .I will be more than happy to share with you my passion and love for this city. Join me for a enjoyable and fun virtual tour!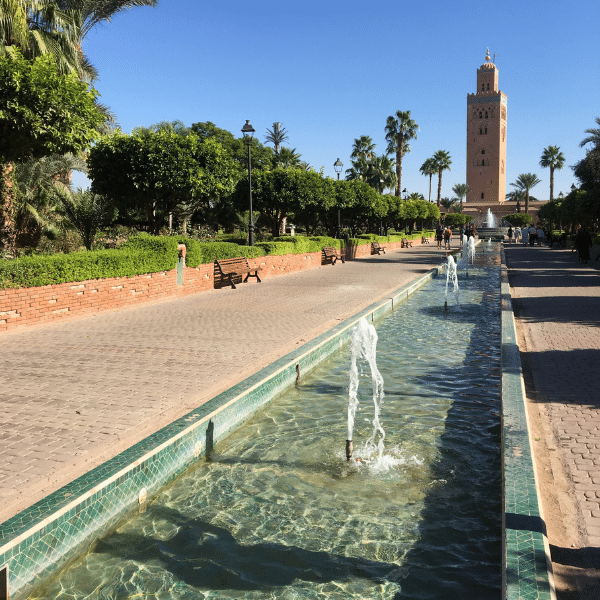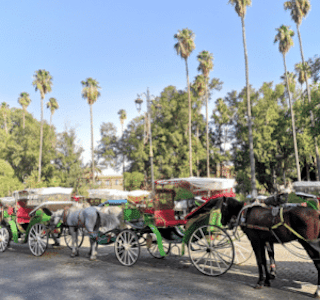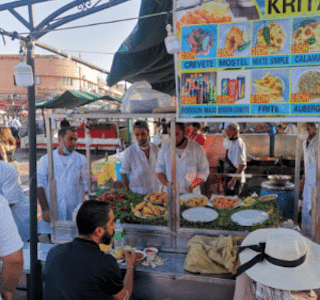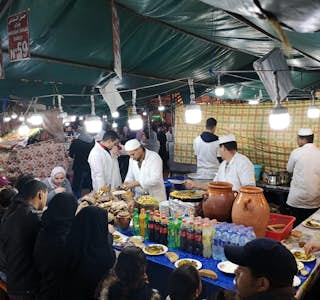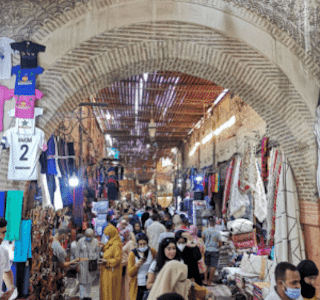 Reviews
What a wonderful tour. I heard the call to worship from the local mosque and then entered the market and ships. This was a great way to visit the city and learn about the sights and culture of Morocco.