Itinerary
Ushuaia is known as the city at the End of the world and it holds many interesting stories of natives, missionaries and explorers. It's located between the Andes mountain range and in front of the well-known Beagle Channel, a natural crossing between the Pacific and the Atlantic Ocean. Discovered by captain Fitz Roy, it's home to incredible wildlife which we'll discuss on tour.
During this virtual tour we will go around the city, visiting the Old Prison which started this city, the Malvinas War memorial and the Ushuaia Sign.
Join me in this virtual tour and let me tell you all about this unique city!
Preparing for your Experience
It is recommended that you have a good internet connection with a decent broadband signal.
No Need For Fancy Gizmos. Just Your Computer, Laptop, Tablet Or Cellphone Connected To A Smart TV For Best Experience.
We will use the Zoom platform so you will need to download it before the tour.
(if you are not familiar with the use of Zoom, let me know and I will send you a tutorial)
Meet Your Guide

My name is Barbara and I've been working as a Professional tour guide for over 20 years.
Ever since I was a teenager I've wanted to be a tour guide. I love meeting new people and being able to share part of my culture and history.
I studied in Buenos Aires and graduated as a Tour guide in the year 2000.
After doing a Masters degree in Spain I came back to Argentina and decided I didn't want to live in a big city anymore.
So I prepared my luggage and moved to Ushuaia in 2002.
I soon started working for local companies and after a few years I was hired by Grand Circle Travel, a company based in Boston, to work as a trip leader taking American groups to Antarctica and Patagonia. After 2 years, I stopped traveling to become a mom so I kept working as a freelance local guide in Ushuaia, that means I´ve been a local guide here for 18 years!
Last year, I re started my job as trip leader and I was able to go to Antarctica once again.
As this years has been very difficult for the whole travel industry, I decided to start offering live virtual tours of my beautiful city, not only as a job but mostly to show Ushuaia and to encourage travelers to visit us one is possible.
View all tours by guide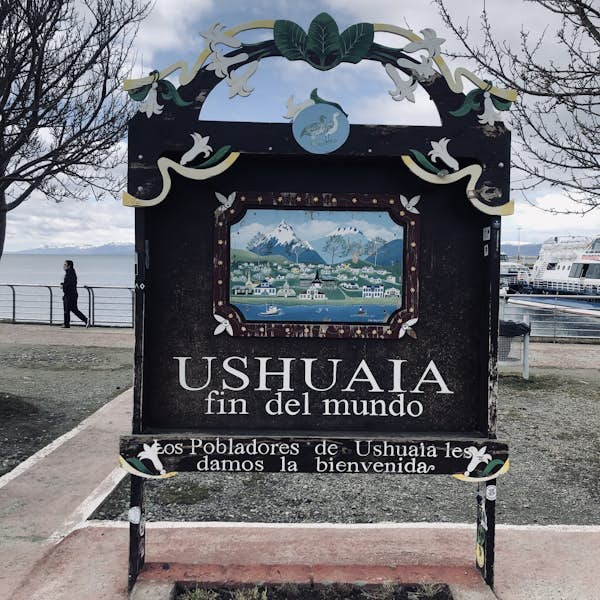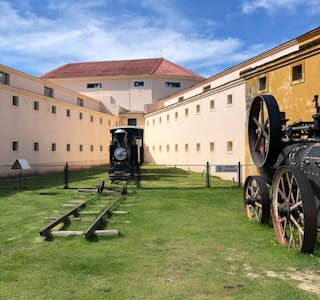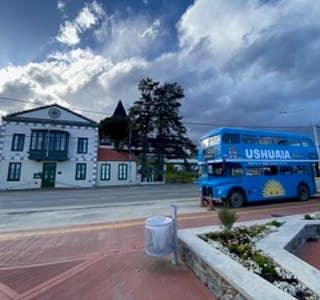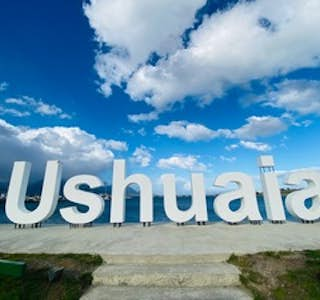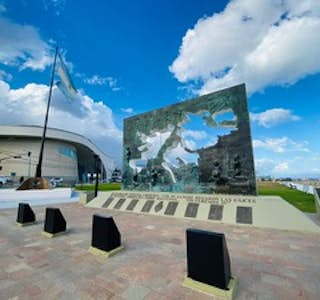 Reviews
It was wonderful. Our guide Barbara was so personable. Besides seeing the sites of Ushuaia we got to visit at her kitchen table with her and her husband while she explained the drinking of Mate.This was the best Beeyonder trip I have taken to date.

Barbara was extraordinary! She really went the extra distance to make tour enjoyable and fascinating for myself and my friends. It's the second tour I've done with her and look forward to going on another. I Highly recommend her and her tours! Mike

Thank you Barbara (and family) for the great tour of Ushuaia! The personalized method of showing off your city was very well done!

Great tour. It is very interesting to learn about the history of places you have never even heard of. I had a few questions and Barbara had all the answers. She is a great host and the mate tea is a nice addition at the end.

Barbara was an amazing and professional guide with incredible knowledge of the history and culture. We were so honored to be guided by her and to be invited into her home at the end for a matte demonstration. She was worth every penny!

She was a wonderful guide!

An incredible tour, we were so pleased. Barbara was knowledgeable, well-spoken, super-friendly and engaging. She started right on time (a little early, which was perfect) and the camera and audio quality was great. This was my first experience and absolutely loved it. Well done and thank you!