Itinerary
Some places only come alive after dark, or at least in the later parts of the day, and indeed the same might be said about Dublin. At evening time the city's majestic architecture, its wrought-iron railings and bridges take on an eerie, almost Dickensian look. And yet this is Ireland, and the nearby pubs buzz with banter and the strains of lively Irish music played on the fiddle and on the tin whistle....
Our 60-minute journey around the Irish capital will show you what few visitors see - Dublin's more romantic 'after 6pm' ambience - with neither an office worker nor a tourist in sight. We start from the iconic Spire in O'Connell Street and call at the General Post Office and the city's haunted Ha'penny Bridge.
We briefly immerse ourselves in a more contemporary Dublin as we visit the lively Temple Bar district, and stop at the Project - the club where supergroup U2 were originally spotted by talent scout Paul McGuinness.
We view the world's first purpose-built parliament - the Old Irish Parliament in College Green - before our stroll finally concludes at the elegant Mansion House - home to Dublin's Lord Mayor since 1711 and the first dedicated mayoral residence in Europe.
What is a virtual tour?

All of our online tours are live and interactive. This means everyone on the tour can speak directly to the guide throughout the tour to experience the destination as if you are actually there.

How To Join A Tour

Easy to use! After booking, you get a unique link to a streaming platform, such as Zoom, to begin each tour. No other technology needed.

Qualified Guides & Hosts

Our guides are local to their destination and vetted by our team. They are all certified and qualified to conduct virtual tours in amazing locations around the world.
Preparing for your Virtual Tour
This is a live virtual experience offered via Zoom. A Zoom account is not necessary if logging in via a laptop or desktop computer. However, when using a cellphone or tablet, you will need to download the Zoom app.
Please make sure that you have a stable internet connection, take a comfortable seat and join me on a lively 60-minute jaunt around the Fair City!
Meet Your Live Virtual Guide

Born and bred in Dublin, but to parents from rural backwaters, Jack is equally at home in the countryside as in his native city. He's been tour guiding for over ten years now and asks himself why he didn't discover his beloved profession earlier! Jack is looking forward to letting the wonders of technology deliver his lively and entertaining tours of Dublin and other Irish places to more remote and varied audiences on Beeyonder.
View all virtual tours by guide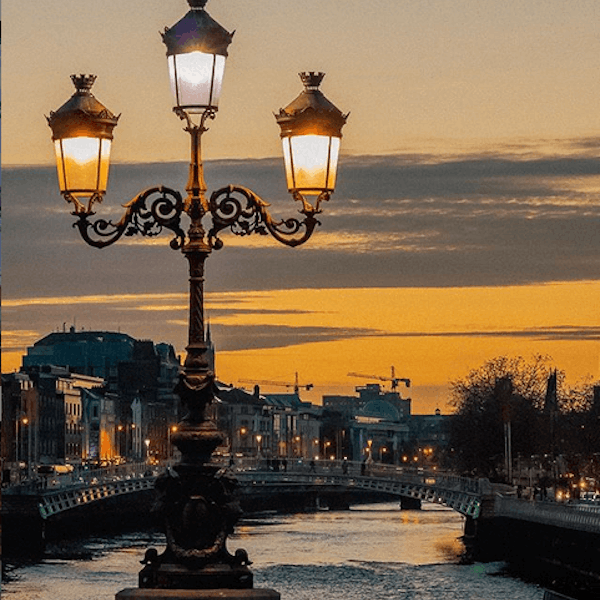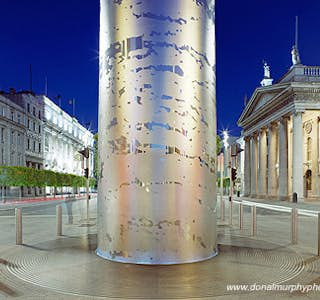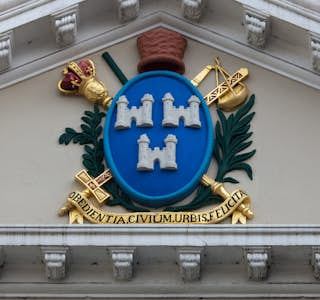 Reviews
Lynn, MA - Council on Aging - Wanderer

Seniors thought the guide was wonderful. One senior who has been to Dublin said she learned something new.

Helen - Canada Life - Globetrotter

Thoroughly enjoyed the Dublin Twilight Tour. Jack/John was knowledgeable and entertaining and I appreciated his shout-outs to America/American history (even though I'm Canadian). Thanks for sharing with me your vibrant city!

Jack led us on a great tour of downtown Dublin, packing in a lot of stops and our connection was great! We had a group of family members joining from a few different places, some who had been to Dublin before and some not, but all walked away learning something new. We enjoyed the history, street scenes and jubilant passersby, and we lucked out with great weather.