Itinerary
Join me for a tour of my most interesting experiences in the African bush over the last 20 years working as a conservationist. Moments that had a dramatic effect on me, moments I almost died and moments that just make you appreciate our incredible world.
What is a virtual tour?

All of our online tours are live and interactive. This means everyone on the tour can speak directly to the guide throughout the tour to experience the destination as if you are actually there.

How To Join A Tour

Easy to use! After booking, you get a unique link to a streaming platform, such as Zoom, to begin each tour. No other technology needed.

Qualified Guides & Hosts

Our guides are local to their destination and vetted by our team. They are all certified and qualified to conduct virtual tours in amazing locations around the world.
Preparing for your Virtual Tour
There is no preparation needed for this experience. If you have any questions about Southern African nature, I will gladly answer them during the tour. For any specific topic discussion please select the private tour option and we discuss a custom tour.
Meet Your Live Virtual Guide

Stephan has been a conservationist all his life, even though he only got the qualification 8 years ago. Stephan completed his Honours in ecology from Witwatersrand University and Field guide qualification from FGASA. Currently, he is the Managing Director of Ecology.Africa, a conservation NPO focused on experiential education and conservation investment.
View all virtual tours by guide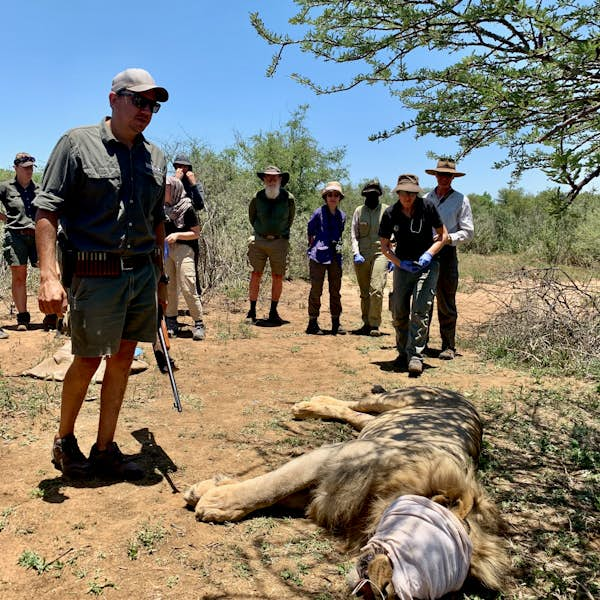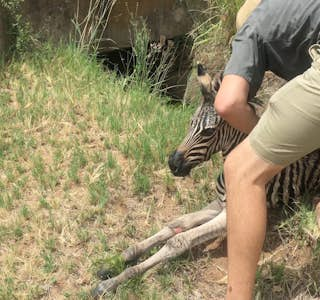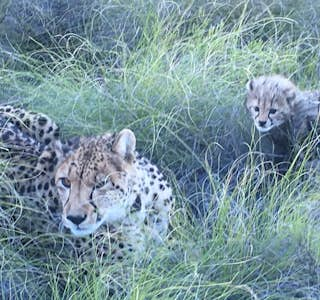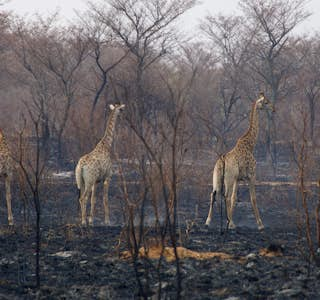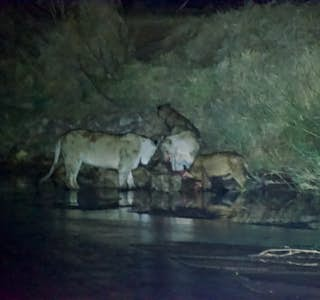 Reviews
Dennis Center for Active Living

That was pretty terrific! The Dennis Center for Active Living (DCAL) featured Stephan's South African Tour during our premiere of the Beeyonder Program. Our Tea and Talk participants were captivated by Stephan's easygoing demeanor (in the midst of such wild surroundings!) and his ability to answer questions live. I already have a list of suggested places they want to visit next. We look forward to spending more time with Beeyonder guides throughout the year, especially as winter months approach and we find ourselves indoors again. In the meantime, we will continue to present the tours to the various groups to gather feedback. Happy to share. Thank you for this program innovation which is sure to be a hit everywhere!

Hello,

the event was greaaaaaaat! Stephan is an absolutely super guide! Please tell him, that all of the participants were grateful to hear his stories! He was absolutely well prepared, had a lot of humour and shared a lot of knowledge with us. Absolutely great! Words fail me – we were all very very happy to have this tour with him. I can recommend this tour to evryone who is interested in nature, animals and life in Southafrika! A MUST TO HAVE PARTICIPATED…

Best regards,

Stephan Van Straaten our guide was great! I would have loved to have seen more!!

My expectations of this virtual experience were low going into it. I thought I was spending $20 on something I could see on one of the Wild Kingdom TV channels like National Geographic

I was wrong this was much more. Stephan our guide took us a trip through his own pictures and videos from the thousands of hours he has explored these area as part of his job as an ecologist. His personnel experience, some of them very harrowing, just added so much more to the experience and the closeness he gets to these wild animals is astounding.

I highly recommend this tour.

Fascinating stories of wildlife encounters with the big five. Great pics and videos. Highly recommend this tour. Mike G

Stephan was an amazing tour guide. He gave us a great experience with beautiful photos and unique stories about his close encounters with wildlife.

Stephan was such an amazing and engaging tour guide! His tour definitely makes you wish that you were actually there in SA but this is still a wicked cool alternative. I also don't know how these guys are cool with getting that up close and personal with lions because I got freaked just hearing them growl and I'm on the other side of the country haha!!

Of course this isn't the same as actually being there but the tour guides are amazing at making you feel like you actually are. Thanks again, Stephan!