Itinerary
Experience the jewel of Venice as you stroll across the Rialto bridge, the most famous bridge spanning the Grand Canal. Discover the neighbourhood of Rialto, which became the banking centre of Venice, and the inspiration for Shakespeare's play, 'The Merchant of Venice'. Explore a bustling fish market, the heart of day to day life in the city, whilst learning about Venice's role in the medieval spice trade that spanned from Europe to South East Asia.
This is a private live virtual tour. Our professional, local guide will be showing you Venice's most fascinating sights in real time, directly from the streets of Venice. You will be connected via video call and you can then explore the city together. With your experienced guide you will see more than just the Venice of today, you'll also get a glimpse back in time because each tour is complemented with an excellent selection of multimedia. You will be shown historic photographs and videos to help with explanations, stories and the historical context of Venice's incredible and turbulent past. You can't get any closer to history without a time machine!
Our private tours run between 8:00AM and 7:00PM Venice time. Please send us a message if you would like to request a specific date and time.
| | Group Experience | Private/Custom Experience |
| --- | --- | --- |
| Who | You will be one of several joining the experience from across the globe. | Exclusive experience for you and/or your party |
| Interaction | You will get a chance to ask questions, however, the guide will be attending to all participants. | You will get more one on one time with your guide throughout the experience. |
| Experience | Standard, curated for a group. | You can make custom requests to your interests. |
| When | Choose from an available time. | Choose from an available time slot or request a specific date and time. |
| Price | $28 / person | $109 total |
| | | |
Preparing for your Experience
Please make sure you have a stable internet connection that allows for streaming video and audio. The video calling software used for the tour is called Zoom. You will need to have it downloaded on your laptop, tablet or cellphone – with a connection to speakers or headphones – in order to participate in the tour.
Meet Your Guide

Essence of Berlin
Essence of Berlin
We pride ourselves on working with the best and most qualified local guides, who are passionate about their city.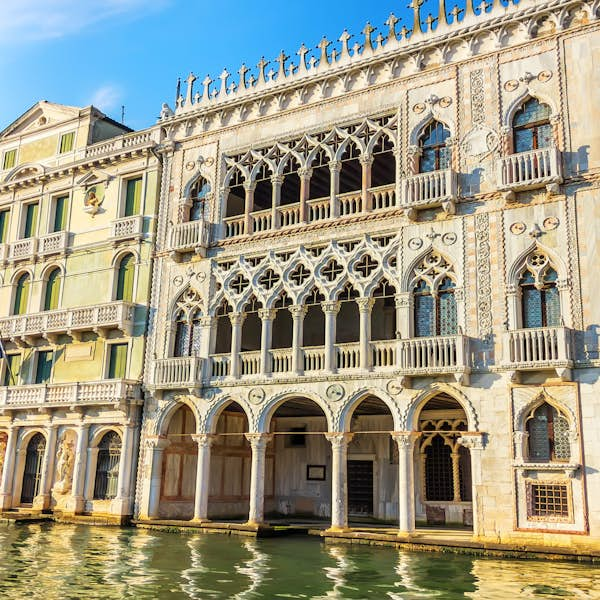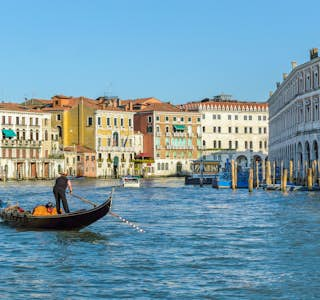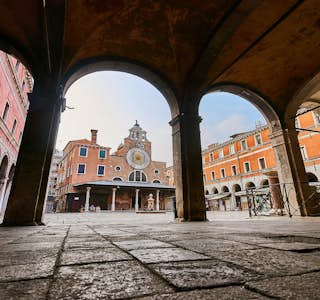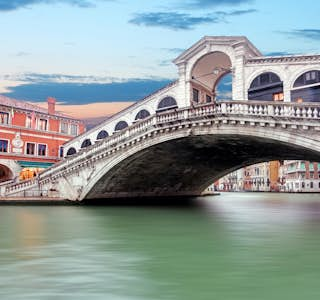 Reviews
This was a wonderful tour of part of Venice and the Rialto bridge. Our tour guide is a Venice-native and was very passionate about telling us about the real place. The tour was live and interactive which is way different than watching a video. We saw the real life of the city at the moment where the fish market was being washed up in the afternoon or how the garbage collection actually works in the city. We learned a lot about the history and practical aspects and had a great glimpse of the grand canal of Venice!

The video was high quality, the audio was coming really clear and we were able to ask questions and really get a great tour!