Itinerary
On this virtual tour we will visit three different castles including Blarney Castle, home of the Blarney Stone. The castles are excellent examples of how the Normans influenced fortified stone building in Ireland. There are so many castles in Ireland, it is difficult to choose which ones to visit on the virtual tour but we are sure you will enjoy the chosen castles.
Historically the castles we visit on our virtual tour are great sites with amazing history that actually impacted world history. Our Beeyonder.com platform is easy to use, easy to book and easy to confirm. Looking forward to meeting you virtually on a Virtual Tour of Ireland.
After booking your experience, you will be sent an email with a special link. On the date and time of your virtual tour, you will click the link in the email, register and then get your meeting room link email. Click the new link to enter our virtual tours meeting room. Our professional guide greets you in our meeting room, welcomes you and shares his experience of Ireland virtually with you. Our virtual tour guides have in the past been tour driver/guides that conducted sightseeing tours all over Ireland. You will enjoy the fun, sights and culture virtually.
What is a virtual tour?

All of our online tours are live and interactive. This means everyone on the tour can speak directly to the guide throughout the tour to experience the destination as if you are actually there.

How To Join A Tour

Easy to use! After booking, you get a unique link to a streaming platform, such as Zoom, to begin each tour. No other technology needed.

Qualified Guides & Hosts

Our guides are local to their destination and vetted by our team. They are all certified and qualified to conduct virtual tours in amazing locations around the world.
Preparing for your Virtual Tour
It is recommended that you have a good internet connection with a decent broadband signal.
No Need For Fancy Gizmos. Just Your Computer, Laptop, Tablet Or Cellphone Connected To A Smart TV For Best Experience
All Ireland Virtual Tours Are Live And Guided. Join our virtual tour room and a great new experience awaits. A fun and interactive visual tour starts
Meet Your Live Virtual Guide

Hello David Long here. Welcome to Ireland Virtual Tours website. I am born and raised in Dublin, Ireland. I live in South Dublin with my wife and son.
I have been touring Ireland in many different capacities since i was a teenager. In the nineties I was a tour coach driver/guide/tour director. It was in this capacity that I had some of the very best experiences one could have in life. I toured through every county in Ireland. I met so many great people from around the World who enjoyed my company and i enjoyed theirs while touring the Emerald Isle. I keep in touch with many even after all the years. I love showing Ireland to everyone. From the musical culture to the friendliness of our people and the mystical lore that we have to offer. As I gain more experience, I came up with the idea of an Ireland Virtual Tour. Some might ask, well most will ask "What is an Ireland Virtual Tour". An Ireland Virtual Tour is me showing you live and interactive, a virtual tour that I have planned, with virtual visits as we go along. Then after each visit, we have time for a question and answer session. The virtual tour is a mixture of sights, castles, ancient places all shown "Live" by me, on your computer screen, from the comfort of your home. I am looking forward to meeting you very soon on one of my Ireland Virtual Tours
View all virtual tours by guide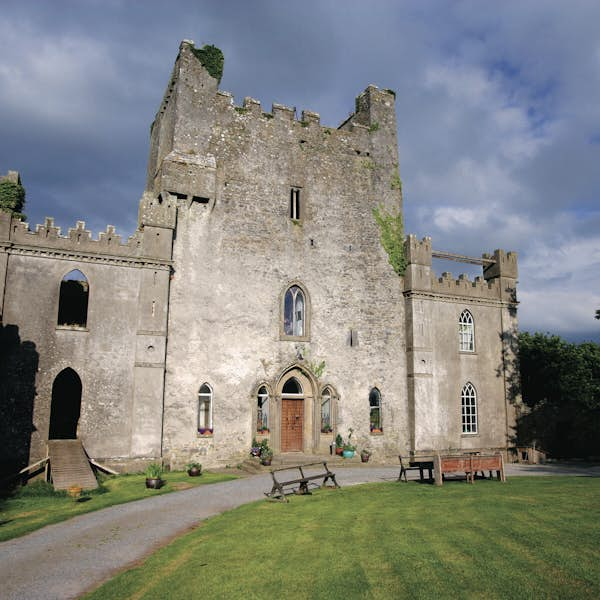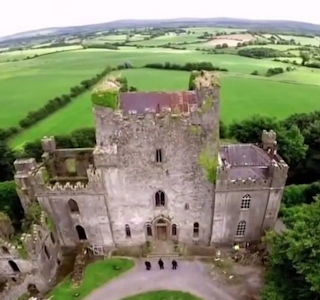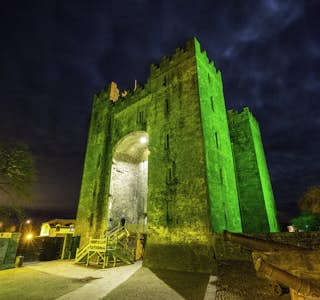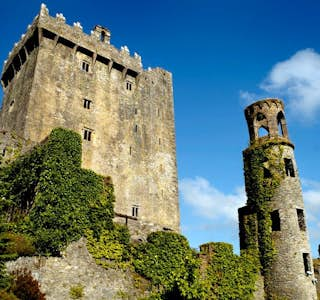 Reviews
Beeyonder T - Globetrotter

David gave our residents such an awesome tour of Ireland's Castles on St Patricks Day. We had the biggest turnout at one of these events to do. David's incredible knowledge and humour had everything glued to their screens from the start. Thank you again David.

This tour, along with our presenter, David, was fantastic! David is an EXCELLENT host, he made the tour very engaging and kept people entertained for the full time. The content was interesting and well done.

Wow! You have to take this tour!! Your tour guide David is incredibly knowledgeable and informative and loves to have a "crack" (for us Yanks I think that means a "laugh). Next best thing if you want to stay active but not put yourself in the harms (the pandemic's) way!

What a great tour of some amazing and beautiful Irish castles! David gives some very interesting details about the origin and history of the castles, with video and pictures to go along with it, showing the inside and out. Beautiful shots of the landscapes and surrounding area of these amazing castles. We heard some great stories from David that give you the real sense of the history of Ireland, which he is very passionate about. He can tell you about anything you'd like to know throughout the tour - very knowledgable and enthusiastic with all aspects. Would highly recommend taking this tour before visiting these places in real life. And highly recommend to have a bit of 'craic' with David and the Ireland Castles Virtual Tour!

Great experience. David is passionate about history and it shows. David told a number of anecdotes that made the history more tangible. Well worth the time and money.

David is an excellent host. Everyone loves castles and the ones he selected all were all unique in their own way but beautifully tied together through the explanation of the country's history in a larger narrative.

David's own stories, pictures, and videos makes the experience very personal. Getting to know him was great in and of itself. He shows the outside and inside of the castles, highlighting famous characters, architecture, and history. As the best guides do, David connects the history of the past to the present and allows us to see how a single location or event can have ripples across the world. Well done and recommended.

David Long gave the group a wonderful tour of the castle and was very generous with his time and knowledge. It was very well done and I enjoyed every minute!

Brenda Ridsdale.

This was a fantastic experience! My guide David was amazing!

David was an amazing tour guide. Very friendly, polite, pleasant, and made the tour fun. He was very knowledgeable about all the castles visited and knew lots of history to share with us. My group and I enjoyed it immensely. We would highly recommend taking this virtual tour with David.

This was a fantastic tour! The tour guide, David, is passionate about history and he discusses his personal experiences with the castles, which makes the tour more interesting. The castles and the landscape were beautiful and David was a knowledgeable guide. I highly recommend this tour.

Although we weren't sure exactly what to expect, deciding to take this tour was the BEST decision. We weren't sure if we were going to get a pre-recorded video with voice over or what, but were absolutely delighted when we were greeted by our guide, David. Born, raised, educated and residing in Ireland, we enjoyed Ireland's castles through the lens of a real Irishman, steeped in the country's history and heritage. David brought Ireland to life with personal stories, anecdote and connections. It was if we were right there -- enjoying a Guinness with him. Fantastically knowledgeable, gracious and a true professional. Just wonderful!!!

David was an excellent host - personable, sharing, knowledgeable, patient with our questions and situation. He gave us his all. We very much enjoyed the tour, and hope to visit Ireland in person one day soon!

David is a delightful guide that is able to share his years of professional tour leadership with his guest. He brings to life the significance of Irish Castles as fortresses of protection rather than palaces of luxury. He discusses the clans, history, and focuses on select castles to bring the drama of the past to life. David's style of engagement with his guest makes sure that you are engaged in stories and able to ask questions with ease.