Itinerary
Come with me and let's walk together through the downtown of Lisbon to see the city's beautiful Christmas lights, while we learn about our local Portuguese Christmas traditions. Do you know what we eat for Christmas? Or what kind of cake we make to mark the occasion? Come with me to find out!
Meet Your Guide

Hello! My name is Inês and I have been a licensed guide in my beautiful country since 2008. I have specialized in Lisbon and its surroundings in the past few years and I can say I found my true calling: guiding travelers and sharing my passion for our culture, history and gastronomy. I find travelling and meeting new people makes more tolerance, opening a way for a more peaceful world. I am loving to share my knowledge and love for my country virtually, and I look forward to meeting you next!
View all tours by guide
Preparing for your Experience
No preparation needed, just a zoom account and stable internet connection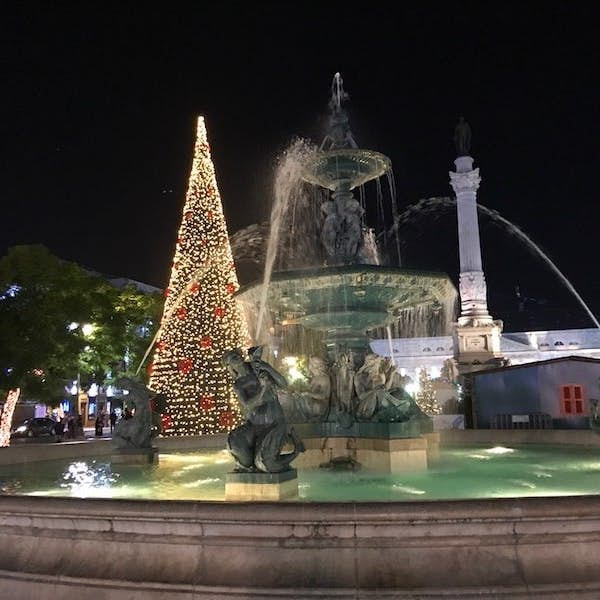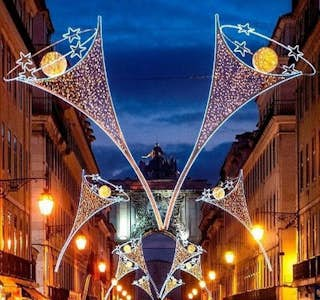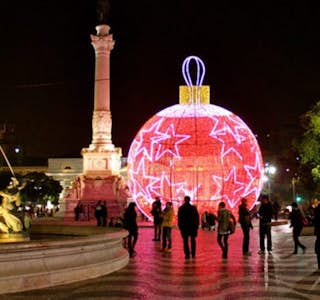 Reviews
Our global team took this holiday tour with Ines in mid-December. It was truly a wonderful experience and a different way for us to come together as a team and enjoy the beauty of the holidays.

Ines was a fantastic host, guiding us through the streets of Lisbon sharing her knowledge and experience. It was just the right mix of history, scenery, and everyday experiences. She was fantastic and engaging. Our team had such a great time, that we are now planning to travel "virtually" every couple of months.

Great experience - you won't be disappointed.