Itinerary
During this Online Experience, your personal storyteller guide will share their captivating life story as a street child and former gangster while showing you their neighbourhood.
With nearly five years of experience in running private tours and experiences, the team have built this unique experience to show you 'Nairobi through the Eyes of a Street Child'.
It is an inspirational and personal online storytelling tour in Nairobi downtown. While you are at home, they will be broadcasting live in one of the neighbourhoods in Nairobi, where they will show you their homes and how they live. The core of this experience is the unique opportunity to get inspired by the life stories of street children, ghetto-youths and gangsters who have transformed into social entrepreneurs!
You have the possibility to get the real insights into their way of life online from your home while you are connected with your personal guide - exclusive without any other guests. Through this intimate and personal exchange, they'll share with you how they grew up and survived on the streets through hustling, begging, crime and eventually turned our lives around. Nai Nami's goal is to affect you with our ghetto-energy, teach you our street skills and encourage you to overcome this crisis. Since it's a personal experience in form of a private conversation, you can ask all your questions! Last but not least, you will feel you've become friends for life who will hopefully meet someday in Nairobi!
SOCIAL IMPACT: By booking our Nai Nami Experience you give former street children and disadvantaged youth from slums an opportunity to earn a regular income and have a future in life.
Public Experience
Private/Custom Experience
Who
You will be one of several joining the experience from across the globe.
Exclusive experience for you and/or your party
Interaction
You will get a chance to ask questions, however, the guide will be attending to all participants.
You will get more one on one time with your guide throughout the experience.
Experience
Standard, curated for the public.
You can make custom requests to your interests.
When
Choose from an available time.
Choose from an available time slot or request a specific date and time.
Reduced pricing available with subscription! Learn more
Preparing for your Experience
During this 1-hour Online Experience, your personal storyteller guides will share with you on Zoom their captivating life story as a street child and former gangster while showing you their neighbourhood in Nairobi. It is a private experience with no other guests and you will have the opportunity to ask all your questions during this personal experience!
Meet Your Guide

Travel Curious
Travel Curious
We are an international team of history buffs, travel junkies and tech geeks who believe in a better way to travel, offering authentic private tours led by handpicked guides in the world's great cities.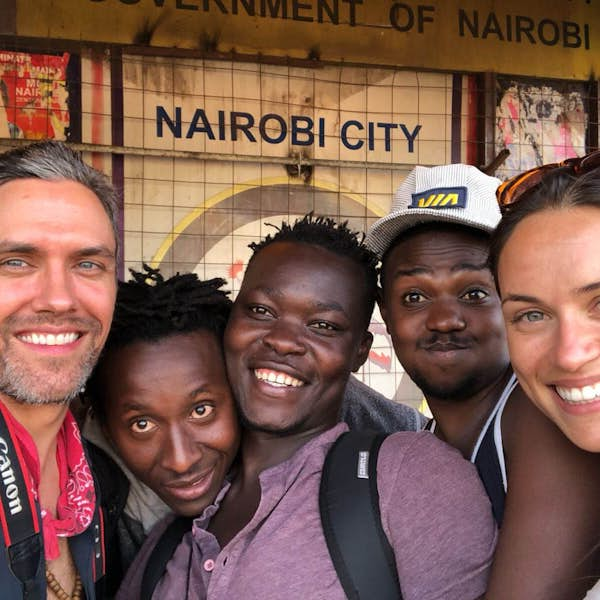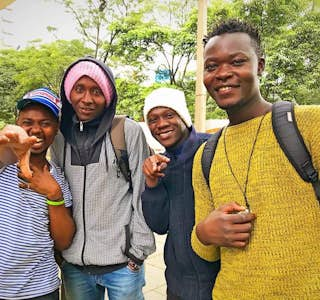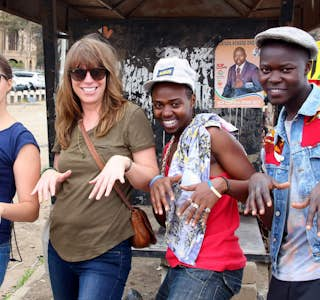 Reviews
Amazing experience with these two young men! We are so happy that you both have this program to make better lives for you both. I think school children around the world need to see this virtual tour.