Itinerary
This is a LIVE virtual walking tour of the historically-rich Civic District of Singapore. Located in the city center, this one-hour tour will cover the story of Singapore from its founding in 1819, to the present day as a prominent global city of 5.5 million residents.
The tour is not a boring history lesson and nor is it just a sightseeing tour of key landmarks of the city. This is a a live, engaging walking tour that includes stories of Singapore's people, multi-cultural, multi-religious society and the lives that Singaporeans live. The Singapore Story comes alive in the form of interesting personal accounts and experiences, and participants will be actively engaged during the tour.
Join me to learn more about the Singapore Story in this LIVE walking tour that promises to leave you tickled, and in awe as you are entertained with nuggets of interesting information about this fascinating island!
Preparing for your Experience
Please ensure you have good WIFI access.
Best to view the outdoor live virtual tour from a computer instead of a mobile phone.
If you are viewing together as a group, it's best to project the online session on a big screen instead of everyone viewing from their individual devices which may result in sound interference.
A Zoom link will be sent to you after you have signed up for the online experience.
Meet Your Guide

I am an experienced government-licensed tourist guide in Singapore. In my 16-year experience, I have conducted and customized various tour itineraries to suit the needs of tourists and corporates.
If you are looking for a guide who is: • Knowledgeable • Personable, and with a • Good sense of humor,
then look no further. Join me on an onsite or virtual tour of Singapore!
View all tours by guide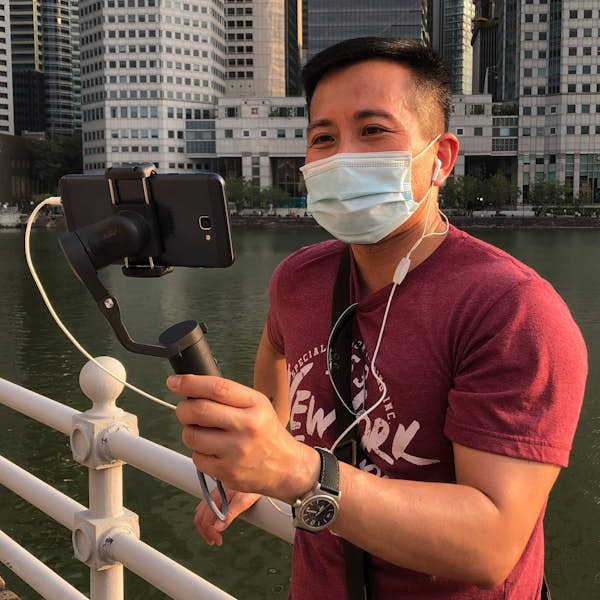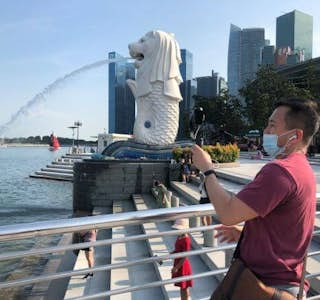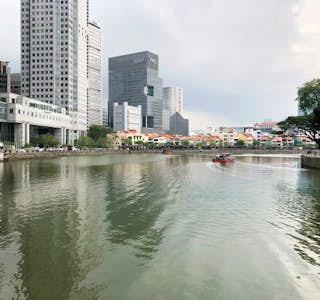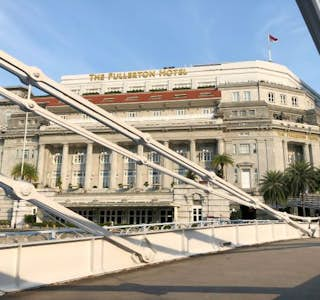 Reviews
My group took its first trip with Edwin, from Singapore as our guide. It was a small group and we got to ask him many questions which he answered to our satisfaction. Edwin was funny, he repeated himself to be sure we understood what he was saying. We are all looking forward to future trips!

COA, Alford MA

Edwin was a great tour guide. He not only showed me his city but he explained what I was seeing with cultural and historical context. Thank you for an beautiful and engaging tour.