Itinerary
Walk 1 mile down La Rambla with me, all the way down to the Mediterranean Sea.
We start our leisurely stroll by Plaza de Catalunya and walk slowly down discovering and explaining sites, curiosities and stories on and around La Rambla
-Canaletas fountain & Rambla's traditional kiosks
-Poliorama theater & Bethlem church
-Portaferrisa's gate in the medieval wall
-Moja's and Virreina's Palaces, home for very wealthy families in the past
-World famous Boqueria's food market
-House of the dragon, fans & umbrellas
-Joan Miró's mosaic & elegant Liceu Opera House
-The flower, painters & live statues sections
-Royal Square with the 3 Graces Fountain.
-Art Center Santa Monica & imposing Military Government building
-Medieval shipyards, Port customs and Port Authority buildings
Our stroll ends at the old harbor by the Mediterranean Sea, with views of the Port, WTC Building, view the Montjuïc Hill, and the iconic Columbus Monument.
-Time to wrap-up and ask me questions
-The Tour is best delivered in daytime light. Please check!
What is a virtual tour?

All of our online tours are live and interactive. This means everyone on the tour can speak directly to the guide throughout the tour to experience the destination as if you are actually there.

How To Join A Tour

Easy to use! After booking, you get a unique link to a streaming platform, such as Zoom, to begin each tour. No other technology needed.
Preparing for your Virtual Tour
This is a Live Virtual Tour that I deliver LIVE from La Rambla, broadcasted on my ZOOM account. You will receive the access link in your booking confirmation email.
This Tour is also INTERACTIVE, so you will be able to speak to me during the delivery, and ask me questions.
A good internet connection is required to enjoy this tour.
*5 minimum bookings required as Group Experience.
Meet Your Live Virtual Guide

Born and raised in Barcelona, and a qualified Licensed Guide, with 25 years of experience.
I am passionate about showing my city to visitors, having hosted many distinguished guests, including the first man that stepped on the moon, as well as foreign dignitaries, celebrities, actors, and 1,000's of other visitors in 6 languages.
In the past, I have taken groups around the World as a Tour Director and I have been teaching at the Barcelona Tourism University, training Tour Guides for many years.
I have received recognition for my communication skills, and for my devoted specialization in the masterpieces of Antonio GAUDI.
My style is very affable and engaging as well as entertaining and yet very informative.
I now enjoy guiding small private groups, being in close contact with guests, and I love delivering Private Virtual Tours to give you the best unforgettable experiences to enjoy and recommend.
View all virtual tours by guide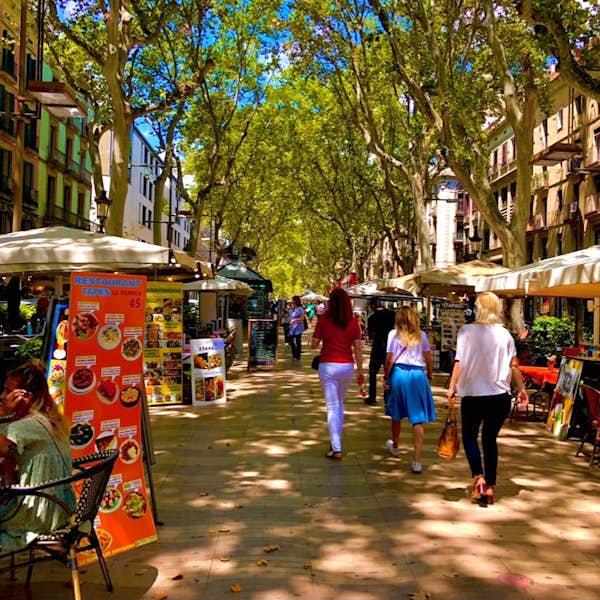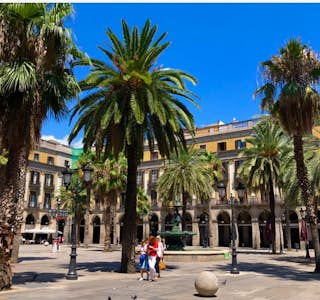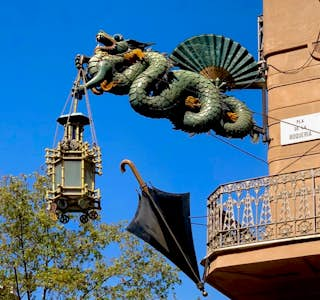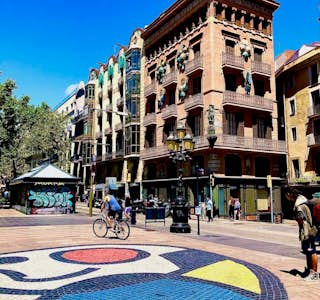 Reviews
Jeremy Wallace- Good Samaritan Church - Explorer

This tour was amazing and Josep was fun and extremely knowledgeable! We really appreciate his attention to detail and willingness to show us his city. Everyone had a wonderful time.

Susan- Professional Association of Residents of Ontario - Voyager

Josep provided a wonderful tour experience!

Comments from our group:

"The sights and history were really incredible to take in."

"Josep was awesome- it was like we were walking right along side him."

"It was a beautiful tour. It did reignite the travel bug."

"Thanks for arranging such a beautiful tour."