Itinerary
To the east of Kyoto is Sakamoto, a medieval town that has retained the historic and agricultural landscape of centuries past. Sakamoto is where monks from Mount Hiei come to rest and recharge between bouts of intense spiritual training. In this online experience we will immerse ourselves in this ancient place and learn about the training that pushes these monks to extreme limits in their quest to reach enlightenment.
Moving through the countryside, we will visit:
※ Rice fields that have been cultivated for hundreds of years by the people of this community.
※ A medieval village lined with 1,000 year old stone walls.
※ An Edo-period villa with exquisite gardens.
※ An ancient cemetery where major figures in Japanese history are laid to rest.
※ Deep forests, rippling rivers and a prominent mountain.
※ One of the most important shrines in all of Japan.
When our time together ends, you will feel enriched by the beauty and potency of Sakamoto and its surroundings, and awed by the story of those who resolutely practiced their devotions there.
What is a virtual tour?

All of our online tours are live and interactive. This means everyone on the tour can speak directly to the guide throughout the tour to experience the destination as if you are actually there.

How To Join A Tour

Easy to use! After booking, you get a unique link to a streaming platform, such as Zoom, to begin each tour. No other technology needed.

Tour Demos

Experience demo tours of our walking Live tours and live Presentation tours. See how each tour style is live and interactive with guides around the world.
Preparing for your Virtual Tour
※ If your desired start time is not listed please contact me and I will accommodate your request if possible.
※ Immersive and relaxing. Great for families, private groups, and team-building events.
※ A shorter format is available upon request.
※ This online experience is hosted on the Zoom video conferencing platform. Once you have made your booking you will receive an email with a link to the experience that you will join using a web browser or the Zoom app.
※ For a fully immersive effect it is recommended you join this online experience with a computer, tablet or project it onto a large screen. It is not recommended you join by smartphone.
Meet Your Live Virtual Guide

Hello, I grew up in the Washington D.C. area with deep interests in Eastern philosophy, nature and art. After completing a Master's degree in Landscape Architecture I worked in the USA for 10 years building large scale residential gardens. Eleven years ago I moved to Kyoto to apprentice in a 300 year old traditional Japanese garden company where I learned the traditional techniques of garden design and construction from the masters.
In 2017 I founded An Design, a Japanese garden consulting and tour company. Having received over 1,300 5-star reviews, An Design has become one of the highest rated tour companies in Kyoto. Drawing on the deep interest I have in the topics I present I am able to provide experiences for my guests that are unique and from the heart.
Come with me on an adventure away from the regular tourist route and immerse yourself in the exquisite and mystical nature of Kyoto.
View all virtual tours by guide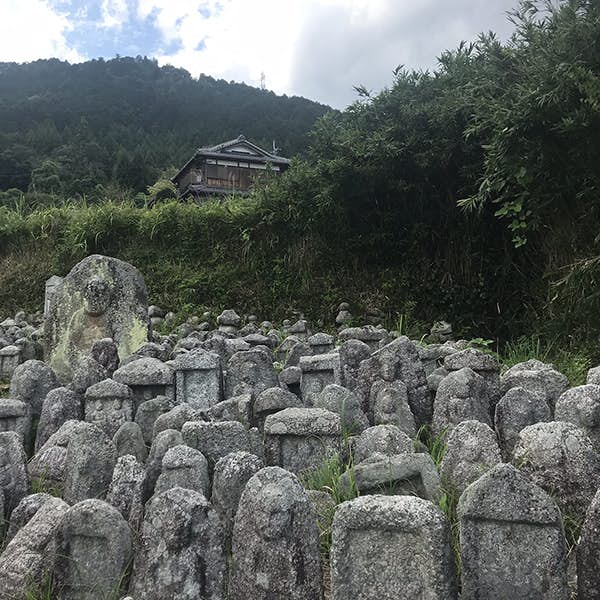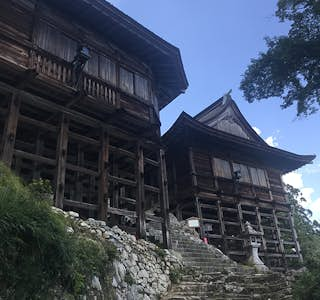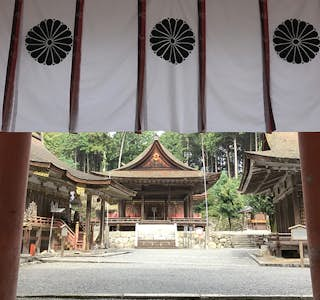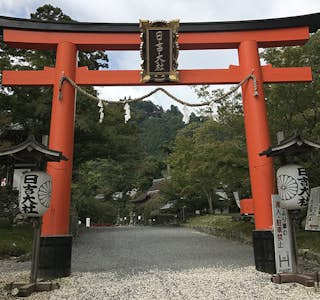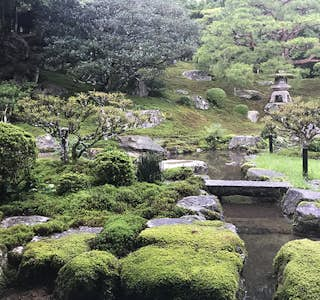 Reviews
A really wonderful tour that with video, pictures and discussion brings to life the 7 year journey to become a Monk and transform into a living Buddha. This experience is off the beaten path of tourism and takes participants on a spiritual journey in sacred places. The guide, Andrew is amazing.