Itinerary
This virtual walking tour is an entertaining way to discover Odessa, the "Pearl of the Black Sea". We'll stroll around historic quarter in real time and uncover the secrets of Odessa's landmarks during an interactive quiz. From the comfort of your home, you'll virtually walk up the 192 steps of the legendary Potemkin staircase and marvel at the Odessa's National Opera and Ballet Theater.
We'll go beyond the facades of Odessa's landmarks and drop in to the old courtyards to glimpse at the local lifestyle. We'll discuss local traditions, lifestyle and cuisine. You'll discover what has secured Odessa's reputation as being one of the greatest culinary and cultural centers of Ukraine and the former USSR.
You'll engage with a professional tour guide who is an Odessa local. She'll share with you insights into the city's life and explain what makes Odessa so special. This live-stream walking tour is an exciting and informative way to experience this beautiful and culturally rich city.
What's included in the tour:
Virtual tour of Odessa's main sights: the Potemkin steps, the National Opera and Ballet theater, Catherine square and the Monument to Odessa's founders, Odessa's Palais Royal
Virtual tour of the off-the-beaten path areas: Odessa courtyards and some less touristy areas
Interaction with the guide: fun and easy 3-question quiz and Q&A time
Professional tour guide who is an Odessa local
Public Experience
Private/Custom Experience
Who
You will be one of several joining the experience from across the globe.
Exclusive experience for you and/or your party
Interaction
You will get a chance to ask questions, however, the guide will be attending to all participants.
You will get more one on one time with your guide throughout the experience.
Experience
Standard, curated for the public.
You can make custom requests to your interests.
When
Choose from an available time.
Choose from an available time slot or request a specific date and time.
Reduced pricing available with subscription! Learn more
Preparing for your Experience
Stable internet connection and good sound
Meet Your Guide

Olga
Olga, Odessa Walks
I am an Odessa local, a professional tour guide and the founder of Odessa Walks tour agency. I've been creating in-person Odessa experiences since 2011 and since the last fall I've started doing live tours bringing my beautiful hometown to everybody who continues exploring from the comfort of their home. I am delighted to be able to share with you Odessa's historic quarter and introduce you to the city's heritage, culture and lifestyle.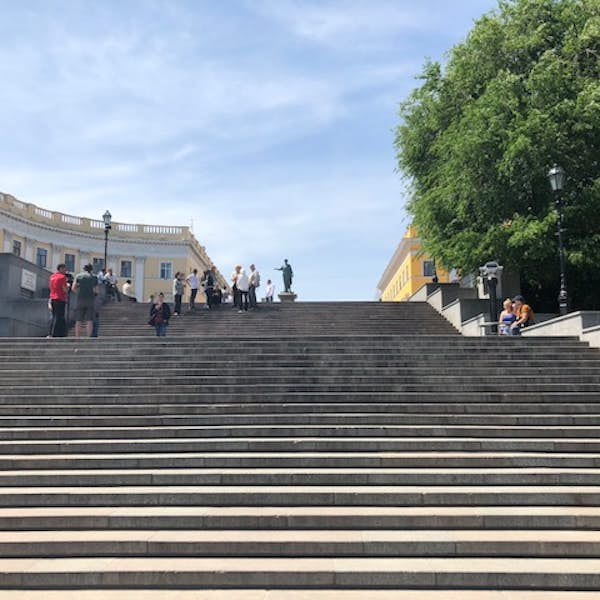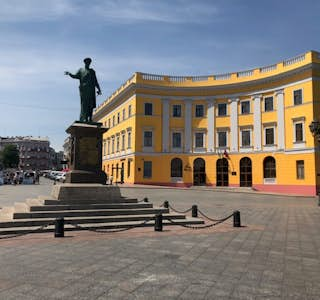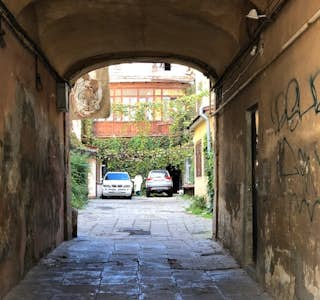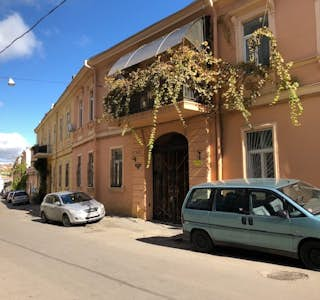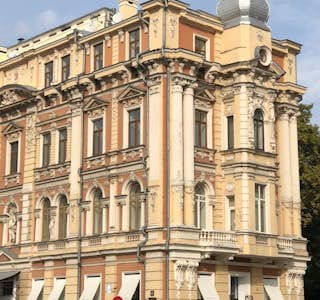 Reviews
Olga's tour was amazing (it is a live walking tour). She shares the history of her city with love and excitement. Odessa is so much more beautiful than I imagined and is another "wish to see" travel destination. I loved that on Olga's tour I was able to ask questions about anything and she was very knowledgeable. Very enjoyable.