Itinerary
Welcome to Mount Moriah! Let's visit the holiest place on earth: We will see the Western Wall from an unusual angle, Al-Aqsa mosque, the Golden Dome, and the Golden Gate (Gate of Mercy) where Jesus entered the city on multiple occasions. We will talk about the Jewish, Christian, and Muslim traditions on the mountain and see the strong connection between the three Abrahamic faiths.
*We won't be entering the buildings due to signal issues*
What is a virtual tour?

All of our online tours are live and interactive. This means everyone on the tour can speak directly to the guide throughout the tour to experience the destination as if you are actually there.

How To Join A Tour

Easy to use! After booking, you get a unique link to a streaming platform, such as Zoom, to begin each tour. No other technology needed.

Qualified Guides & Hosts

Our guides are local to their destination and vetted by our team. They are all certified and qualified to conduct virtual tours in amazing locations around the world.
Preparing for your Virtual Tour
The opening hours are limited (morning and noon hours Israel Time)
A fascinating presentation "Live from home" of the Temple Mount is available.
A stable internet connection and zoom account are required.
Meet Your Live Virtual Guide

Itamar Ben-David has 15 years of experience as a tour guide in Israel, especially in Jerusalem where he lives. He has guided thousands of happy tourists from all over the world, and during Covid, he founded the Israeli Virtual Tourism Association. Itamar has deep knowledge of the three Abrahamic faiths, History, and Archaeology. He is Jewish of Yemenite and Moroccan heritage, and if you're nice he will even sing to you!
View all virtual tours by guide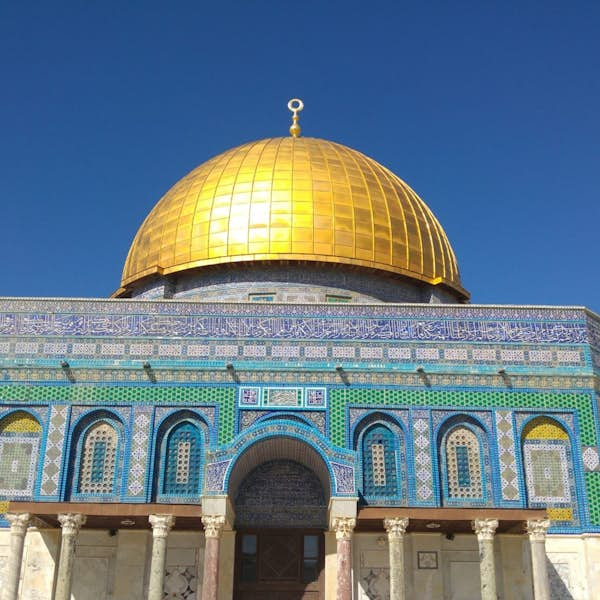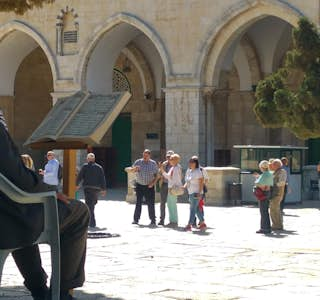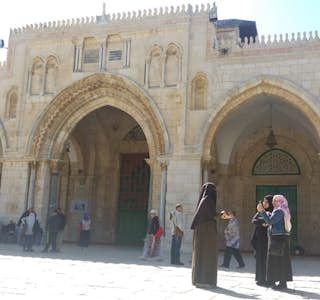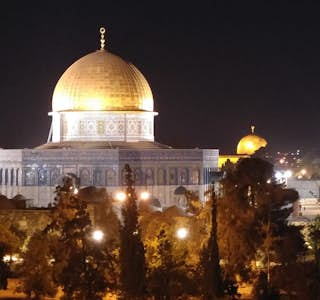 Reviews
Courtney - SVP, Brown & Brown Absence Services Group

We hosted about 20 colleagues on a virtual walking tour of Jerusalem as part of our diversity & inclusion initiatives. It was a great opportunity for our team to learn more about the roots of Christianity, Judaism, and Islam.

Our guide was enthusiastic and knowledgeable, and he made an effort to interact with several locals during the tour to give us a real flavor of the region. It was a unique and enjoyable team building activity and it received rave review from our employees!