Itinerary
Come and enjoy the beauties of the End of the World from the comfort of your home.
During this tour to one of the most southern most national parks of the World, you will discover the incredible nature and wildlife of Tierra del Fuego, as well as the history of the Famous Beagle Channel discovered by Fitz Roy back in the mid 1800s.
We will be watching a video and photo presentation specially made for the occasion while I guide you live, so you will be able to ask me questions along the way.
Some of the areas we will visit include a famous Post office and the end of the Pan American highway,
What is a virtual tour?

All of our online tours are live and interactive. This means everyone on the tour can speak directly to the guide throughout the tour to experience the destination as if you are actually there.

How To Join A Tour

Easy to use! After booking, you get a unique link to a streaming platform, such as Zoom, to begin each tour. No other technology needed.

Qualified Guides & Hosts

Our guides are local to their destination and vetted by our team. They are all certified and qualified to conduct virtual tours in amazing locations around the world.
Preparing for your Virtual Tour
All you need is your Computer, Laptop, Tablet Or Cellphone. You can also connect it to a Smart TV For Best Experience.
It is recommended that you have a good internet connection with a decent broadband signal.
We will use the Zoom platform so you will need to download it before our tour.
Meet Your Live Virtual Guide

My name is Barbara and I've been working as a Professional tour guide for over 20 years.
Ever since I was a teenager I've wanted to be a tour guide. I love meeting new people and being able to share part of my culture and history.
I studied in Buenos Aires and graduated as a Tour guide in the year 2000.
After doing a Masters degree in Spain I came back to Argentina and decided I didn't want to live in a big city anymore.
So I prepared my luggage and moved to Ushuaia in 2002.
I soon started working for local companies and after a few years I was hired by Grand Circle Travel, a company based in Boston, to work as a trip leader taking American groups to Antarctica and Patagonia. After 2 years, I stopped traveling to become a mom so I kept working as a freelance local guide in Ushuaia, that means I´ve been a local guide here for 18 years!
Last year, I re started my job as trip leader and I was able to go to Antarctica once again.
As this years has been very difficult for the whole travel industry, I decided to start offering live virtual tours of my beautiful city, not only as a job but mostly to show Ushuaia and to encourage travelers to visit us once possible.
View all virtual tours by guide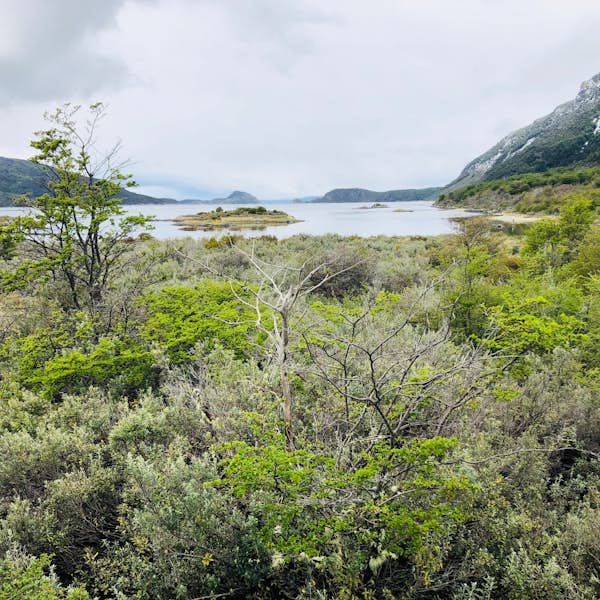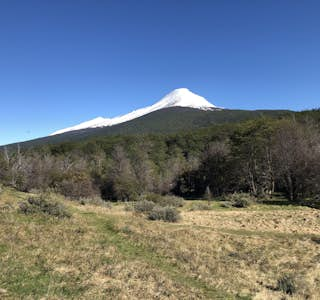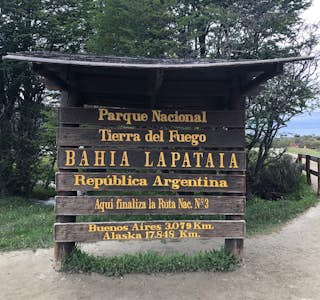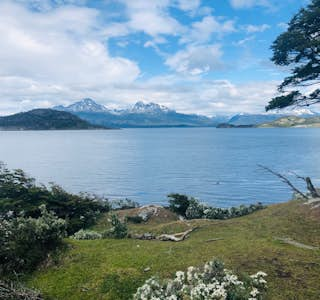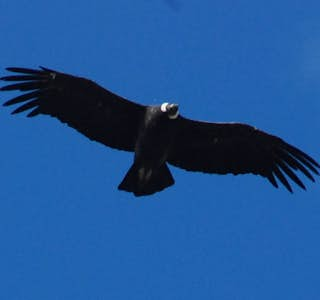 Reviews
Revera Living - Globetrotter

Barbara's an amazing guide! Her tour was so thoroughly planned with quality pictures and footage, highly informative without being overwhelming, well-paced and clearly communicated. She tied in so many aspects during the one-hour. Our seniors were engaged the ENTIRE time! We hope she continues to do what she's doing. Now all of us want to go to Tierra del Fuego!

Shannon Rosalyn W - Voyager

We did this for Mother's Day as a way for the family to be together during COVID. It was a great experience that everyone enjoyed!

Barbara was very accommodating with our schedule and so personable! She even laughed at my Dad's "dad jokes." The pictures and video were very cool and she was so knowledgeable!

Its not a good as being able to travel but it's a good way to get that feeling!

Once again Barbara gave us a great tour of her country! The personal manner by which she conducts her tours is much appreciate and I would recommend any of them!!

This is another one of Barbara Avalos wonderful tours and I highly recommend it, I have done about 10 Beeyonder tours so far this year, three of which were with Barbara and Barbara's are my favorites hands down. I would say that this one plus her Antarctica tours are must do's.

Wonderful!Barbara is so knowledgeable and the virtual tour was very well prepared and organized. We really enjoyed it.

Barbara is a very personable & informative tour guide. I throughly enjoyed and would definitely recommend the virtual tour to Tierra del Fuego. Fascinating to hear about the history & geography of this area, how the original native populations adapted to the harsh climate, abundance of native and nonnative wildlife species and the dramatic views of the Andes across fro Argentina. Thank you Barbara for a great virtual adventure and the time you took to answer our questions.

Marcie

Absolutely awesome! Very knowledgeable and pleasant host. Would highly recommend!