Itinerary
Mark shows you around the gorgeous old town of Amsterdam and you get to see main highlights and beautiful canals. Start at the mouth of the Amstel River and then weave around the Red Light Area, Sea Dike, throught China Town, to the Nieuwarkt Square.
From there head to Dam Square, where it all started and dip int the city's famous and beautiful canal belt. The views are great and the stories along the way are a good introduction to Amsterdam's history and culture.
Meet Your Guide

Mark has been a full time Amsterdam tour guide since 2011 and loves showing his famous city to visitors. He formed That Dam Guide to focus on high quality small group in-person tours in and around Amsterdam. He loves virtual online tours and offer these in many Dutch and Belgian cities.
View all tours by guide
Preparing for your Experience
Good intenet connection with speakers or headphones to hear me and a mic if you want to speak to me.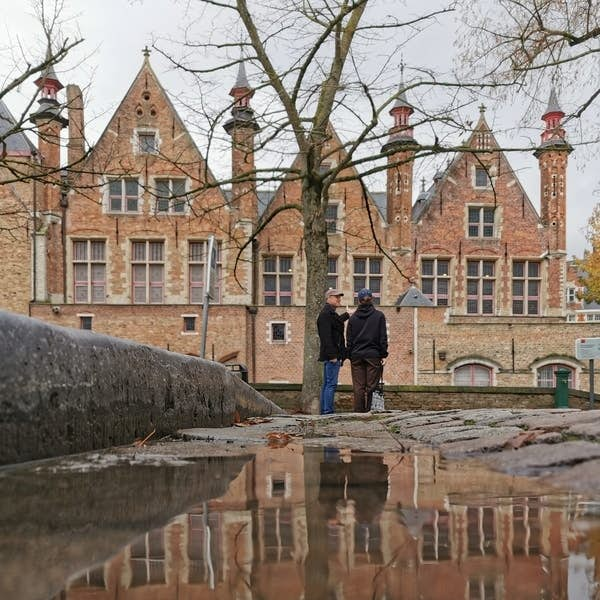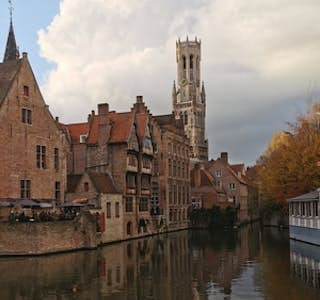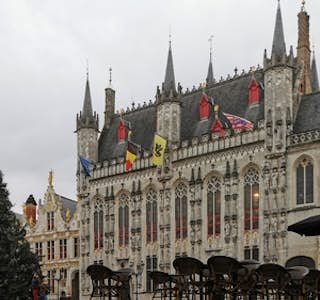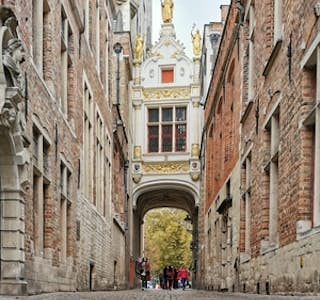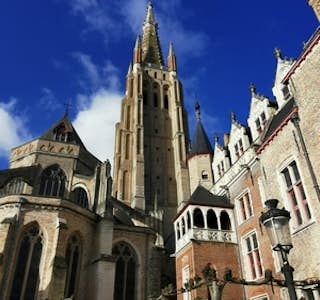 Reviews
We just experienced a fabulous tour of Amsterdam with Mark. His knowledge of the city, sense of adventure, and personality came through in such a positive way. Several people expressed an interest in traveling to Amsterdam as a result of his passion. Our team is global and on a quarterly basis we are traveling "virtually" with Beeyonder as a way to connect, unwind and explore the world. Thank you

The Edgewood Centre - Voyager

Mark wowed us with a recent virtual live walking tour of Amsterdam through Beeyonder. I rarely write reviews, but this one I'd like to shout from the rooftops! As a seasoned traveler, having recently explored Amsterdam first hand, I was very pleasantly surprised how much fun I had touring this exciting city from the comfort of my office during my lunch hour. Mark was very engaging and equipped with lots of interesting cultural tidbits and fun trivia. I saw sights I either missed or didn't know existed when I was exploring Amsterdam on my own. Mark is that local connection with lots of insider knowledge, sharing just enough personal stories, mixed with rich historical facts and a good dose of humor. I particularly appreciated his fast pace, allowing for a lot of ground to be covered in our short time together. It never felt hurried either and there was plenty of time throughout for dialogue. Mark's high tech filming and audio allows you to ask questions in the moment and even interact with pedestrians and pub owners. It really gave you the feeling of being right there. If only I could have ordered a Grolsch…

In short, Mark's virtual live walking tour of Amsterdam is a fantastic way to quell that wanderlust and explore the sights from the comfort of your home or office. Thank you Beeyonder, I look forward to more virtual travel adventures!

Mark was wonderful. We planned this tour for some older, select clients and they have raved about it ever since. It was great to see how different the architecture is in comparison to Texas. Such a beautiful place! Thank you mark for a wonderful trip.

Concord, MA Council on Aging

My group loved Mark's tour! He was easy to understand, had a sense of humor, and gave so much information about the city!

The tour guide was entertaining, fun, and knowledgeable. It was easy to connect on the zoom, easy to see and hear throughout. Started and ended right on time. It was really interesting to see and hear all the people and historic landmarks.