Itinerary
Join me for a captivating live virtual walk through the vibrant city of San Jose, the bustling capital of Costa Rica. As we wander the lively streets, you'll have the unique opportunity to witness the daily rhythms of Costa Rican life, immersing yourself in the local culture and the warmth of its people.
Our journey will lead us to the heart of the city, where we'll marvel at the grandeur of historical buildings that stand as living testaments to San Jose's rich past and architectural heritage.
But that's not all – get ready for an enriching encounter with the medicinal plants that have been cherished for centuries in Costa Rica. We'll see these plants up close, touch them, and engage in insightful discussions to learn about their traditional use in local remedies and healing practices.
This extraordinary experience promises to be a delightful blend of cultural immersion and natural exploration, offering you a deeper understanding of San Jose and Costa Rica's profound connection to its traditions and biodiversity. Come along, and let's uncover the magic that lies within this captivating city!
Also if you need we can include a sign language translator (no extra cost)
What is a virtual tour?

All of our online tours are live and interactive. This means everyone on the tour can speak directly to the guide throughout the tour to experience the destination as if you are actually there.

How To Join A Tour

Easy to use! After booking, you get a unique link to a streaming platform, such as Zoom, to begin each tour. No other technology needed.

Qualified Guides & Hosts

Our guides are local to their destination and vetted by our team. They are all certified and qualified to conduct virtual tours in amazing locations around the world.
Preparing for your Virtual Tour
You just need an Internet Connection, Zoom, Snacks, and a cozy sofa!!!
Meet Your Live Virtual Guide

From an early age, Alejandro was encouraged by his parents to explore and learn about the environment. For over 20 years he has researched, developed, and implemented teaching modules for both youth and adults regarding new technologies to protect the planet- like solar energy, clean agricultural technics, culturally respectful tourism, and ecotourism.
He is also licensed by the Costa Rican Institute of Tourism as a certified tour guide in English and Spanish,
Alejandro had the opportunity to work as a tour guide in places like Hawaii, Israel, Colombia, Panama among other countries, and learn about the tourism industry internationally.
View all virtual tours by guide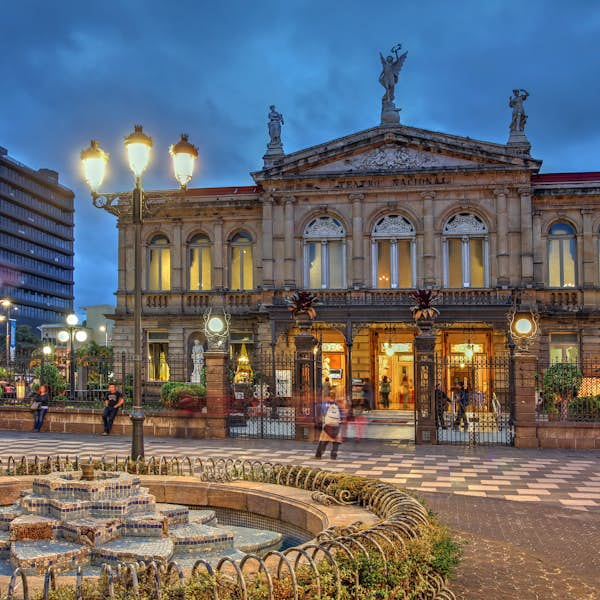 Reviews
Ida M- Flex Technology Group

I participated in a VIP tour San Jose with Alejandro 06/03/2022. Alejandro was very knowledgeable about the history of San Jose and showed us many historical landmarks and buildings. I loved the market the most. If I am ever in San Jose, I will be there every day! Alejandro was very charismatic, and I loved his knowledge checks along the way! I stayed engaged the entire time. I highly recommend taking one of Alejandro's tours, it will be the experience of a lifetime!