Itinerary
Come join me as I take you for a walk through this incredible temple, I will take you through the processional avenue that leads to Luxor Temple. We will talk about who built this amazing temple and what it was for, and the great Pharaohs that built it.
We will start on the avenue of Sphinxes before making our way to the open court this will lead us to the entrance of the temple it's self. We will walk through the temple ending the tour in the back shrines leading to the open air museum.
What is a virtual tour?

All of our online tours are live and interactive. This means everyone on the tour can speak directly to the guide throughout the tour to experience the destination as if you are actually there.

How To Join A Tour

Easy to use! After booking, you get a unique link to a streaming platform, such as Zoom, to begin each tour. No other technology needed.

Qualified Guides & Hosts

Our guides are local to their destination and vetted by our team. They are all certified and qualified to conduct virtual tours in amazing locations around the world.
Preparing for your Virtual Tour
A Stable internet connection and zoom account
Meet Your Live Virtual Guide

Originally from the UK, I moved out to Egypt 24yrs ago falling in love with the history and the culture I have never looked back!
I love to show people the real Egypt that you don't see from a tour bus.
So join me as we go exploring!
View all virtual tours by guide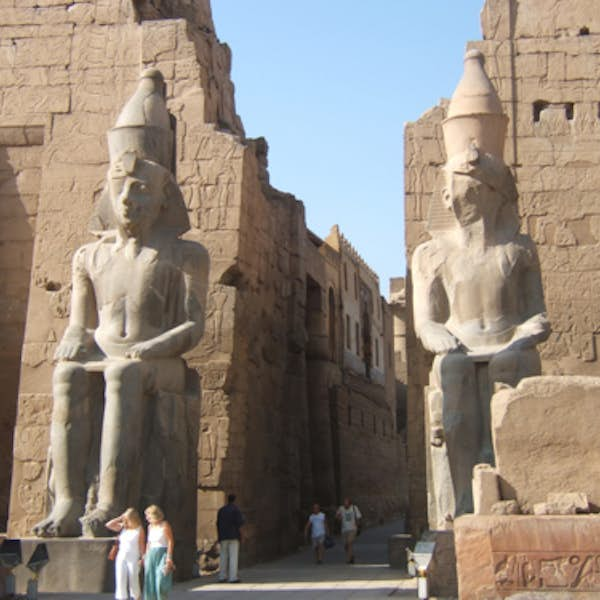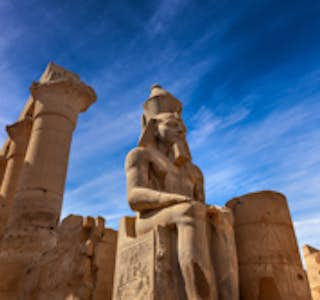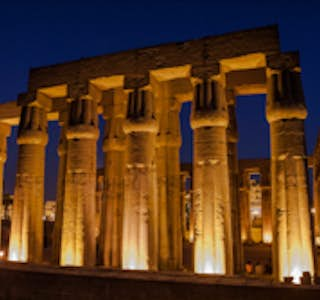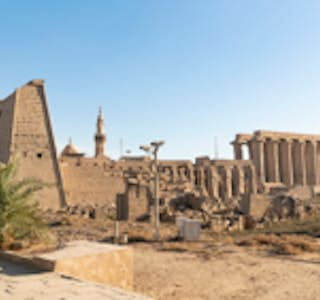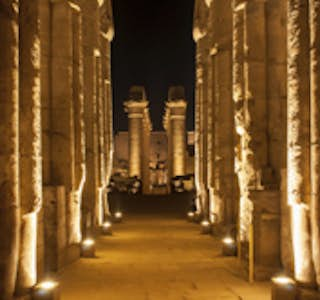 Reviews
Thanks to Lesley we had an absolutely amazing event.Everyone enjoyed the Walking Tour of Luxor Temple. Lesley is really nice and it's easy to follow and to listen to her. Her enthusiasm is contagious, the tour is well planned and we learned a lot.:)

Lesley is so knowledgeable. Her upbeat personality and obvious love of all things Egypt is infectious! Take the tour and enjoy!

Loved the information Lesley shared. She clearly knows a great deal about the history of Luxor, including its decades of inhabitants. Fascinating. Looking forward to the next three tours in Egypt!