Itinerary
This is the first tour in the Pompeii Saga of virtual tours. Because the archaeological site is is so large, (124 acres) the tour must be broken up into different parts.
I am excited to take you to to one of the most fascinating places on the globe: Pompeii! Comfortably seated in your home, office, with your family or with friends and colleagues, enjoy this virtual journey with the expertise of an Archaeologist specialized in classical antiquities.
Explore the ancient city of Pompeii its ruins and take a trip back in time with your Local and Expert Archaeologist Live on Site! Without waiting for queues at the ticket office, you'll start from the main entrance of the city: Porta Marina Superiore. From there looking at the volcano, the Mt. Vesuvius you'll pass through the Basilica, the Forum with the market and the main Temples, walking through the Decumanus Major (Main street of Pompeii), looking closely and from inside the Baths, the roman fast food shop and much more.
The main highlights for this tour: City Gate and walls, roman thermpolium (fast food), Basilica, Temple of Venus, Forum (Main roman Square), Temple of Jupiter, Main roman road, roman market, Bodies.
Number of Guests must be 1 or more.
What is a virtual tour?

All of our online tours are live and interactive. This means everyone on the tour can speak directly to the guide throughout the tour to experience the destination as if you are actually there.

How To Join A Tour

Easy to use! After booking, you get a unique link to a streaming platform, such as Zoom, to begin each tour. No other technology needed.

Qualified Guides & Hosts

Our guides are local to their destination and vetted by our team. They are all certified and qualified to conduct virtual tours in amazing locations around the world.
Preparing for your Virtual Tour
Meet Your Live Virtual Guide

Raffaele is a Neapolitan Archaeologist with 13 years of field experience and he's an Official Tour Guide of the Region Campania. He has a BA in Archaeology, a master in Classical Archaeology and a Ph.D in Archeological Heritage. Also he works on archeological excavations in Naples and in March 2021 he discovered a roman villa built outside the ancient Pompeii. Since he was a child, he has always loved the ancient history of Greece and Rome as well as art.
His company Grand Tour Experience) runs tours and experiences through all Italy and organizes incentive travels or private events at uncommon and prestigious locations.- The municipality of City of Pompeii has awarded us the Prize for great and honorable guide and we are proud of it! (Oct 2019)- In September 2019 the Nobel Prize for Medicine 2011 Dr. B. Beutler was with us for a tour of Pompeii.
View all virtual tours by guide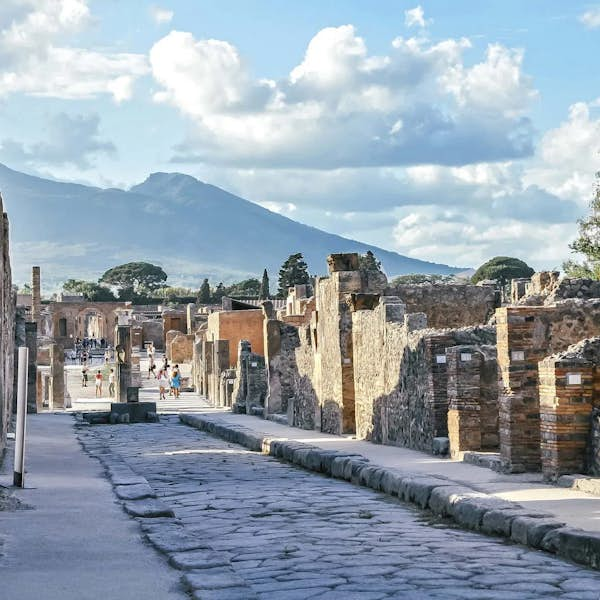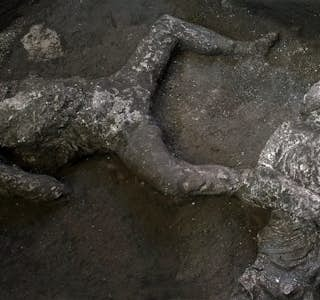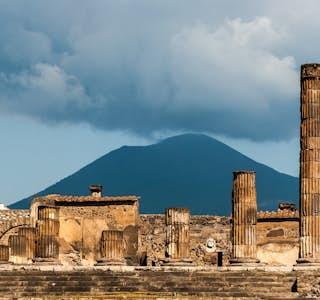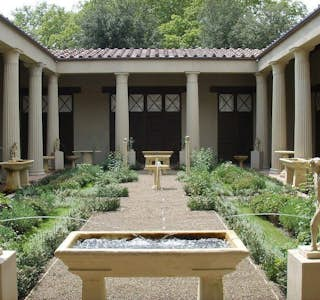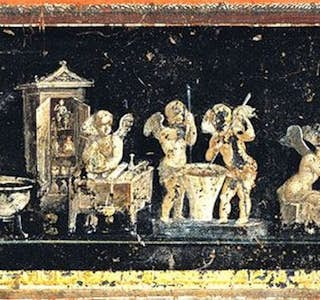 Reviews
Raffaele was our guide, and was amazing! Not only did he make us laugh, but he told us many interesting facts about Pompeii, and showed us some stunning ruins! Will definitely book again after this very positive experience!

Norton MA, Council on Aging

Peters Township Public Library

Jackie E. Mississauga Senior Center

Very knowledgeable. Easy to understand. Sometimes tour guides with accents are difficult to understand be he was very clear. The tour itself was amazing and informative. Would recommend for sure.

I received wonderful feedback from our participants of how excellent the tour was!

Best tour we have done to date. Tour guide was very knowledgeable and made tour interesting . Very good with answering questions.

Our guide was fantastic! So full of information and did a great job walking us around the site. We loved every minute. Was also very patient and thorough with all of the questions being thrown at him throughout the tour.

Peter & Ann S. - Passport Club Members

Fantastic. I learned more from this tour than all the books and documentaries I have seen.

Totally amazing. Very interesting, especially since the tour guide was an archeologist.. beyond my expectations

Passport Club Member - Globetrotter

Thank you so much for an amazing, wonderful tour. The guide was so well informed and I really could have listened to him forever. He actually had me in tears a couple of times, his words were so powerful and vivid. A very impactful tour, Gracias!

Austin Preparatory School - Globetrotter

Raffaele was an excellent tour guide--so knowledgeable and yet very accessible to my middle-school students. They were fascinated by the tour of the forum and of a real Roman domus, and they couldn't believe they were really looking at Mount Vesuvius! Thank you again for the opportunity to visit Pompeii from a distance!