Itinerary
Join me for a guided presentation with fun quizzes as we dive into what sharks are, the misconceptions people have of them, and a look at why they don't eat people.
Public Experience
Private/Custom Experience
Who
You will be one of several joining the experience from across the globe.
Exclusive experience for you and/or your party
Interaction
You will get a chance to ask questions, however, the guide will be attending to all participants.
You will get more one on one time with your guide throughout the experience.
Experience
Standard, curated for the public.
You can make custom requests to your interests.
When
Choose from an available time.
Choose from an available time slot or request a specific date and time.
Reduced pricing available with subscription! Learn more
Preparing for your Experience
The video calling software used for the tour is called Zoom. You will need to have it downloaded on your laptop, tablet or cellphone – with a connection to speakers or headphones – in order to participate in the tour.
Meet Your Guide

Grant Smith
Sharklife
Grant has been working in the field of shark conservation since 2005 and is a co-founder of Sharklife Conservation Group. Grant has been diving with sharks for more than 15 years and has a broad perspective of true shark behavior which he would like to share with you.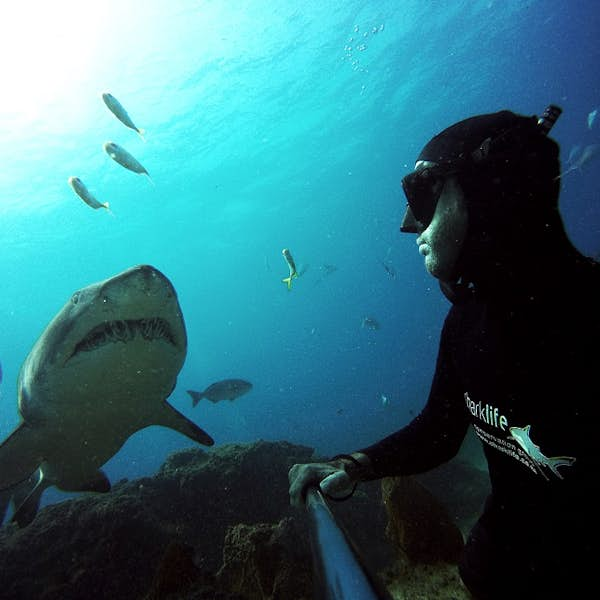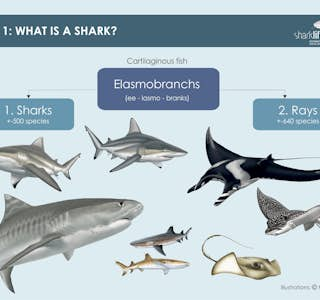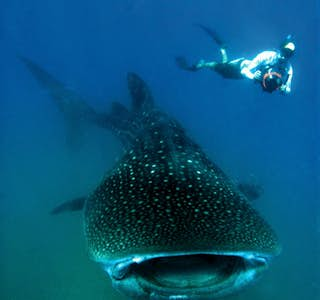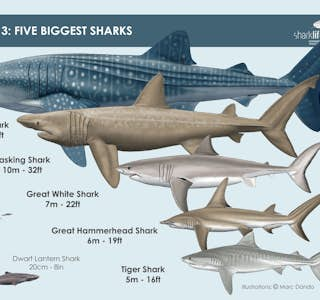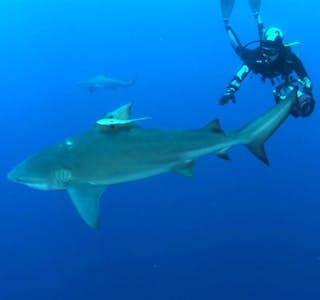 Reviews
Mr. Grant Smith was an excellent guide, and taught our students so much about the gentle nature of sharks, as well as many other interesting facts. Our students can tell the difference between filter feeding sharks, as well as predatory sharks now. They have not stopped talking about the "cuddle shark" video ( as the students are now calling it) Grant showed us at the end of his presentation.

Thank you again Mr. Smith!