Itinerary
Discover Zagreb and get an immersive experience of the city.
Join us on an hour long live virtual tour from the Croatian capital.
Two friendly and enthusiastic licensed local guides will share all the ins and outs of the city with you. In order to curate a proper online experience we will be welcoming you live from the streets of Zagreb and show you the hidden gems of the city. In addition, we will share more stories and interesting tidbits of the city through cherry picked video clips made for you and answer the questions.
This tour can also be a great insight and a warm up before you visit Zagreb.
Public Experience
Private/Custom Experience
Who
You will be one of several joining the experience from across the globe.
Exclusive experience for you and/or your party
Interaction
You will get a chance to ask questions, however, the guide will be attending to all participants.
You will get more one on one time with your guide throughout the experience.
Experience
Standard, curated for the public.
You can make custom requests to your interests.
When
Choose from an available time.
Choose from an available time slot or request a specific date and time.
Reduced pricing available with subscription! Learn more
Preparing for your Experience
In order to watch the tour you will need to have a stable internet connection and access to the Zoom app on your device. We'll send you Zoom URL invitation a few hours before the tour starts.
Meet Your Guide

Maja and Petra
Petros doo
I am Maja and Zagreb is a city I love, live and work in. For years I had been traveling all around Europe as a guide with big groups when I finally decided I wanted to show people my hometown and my country. So now I run a small company with my sister specialized in small groups and private tours in Zagreb and surroundings. We really enjoy providing new experiences. Petra, my sister, has her degree in Art History and Italian, and I have a PhD in Tourism. We are both licensed tourist guides and dedicated to personalized service. We are passionate and enthusiastic and invite you to join our tour and let us reveal you Zagreb, a city with million hearts.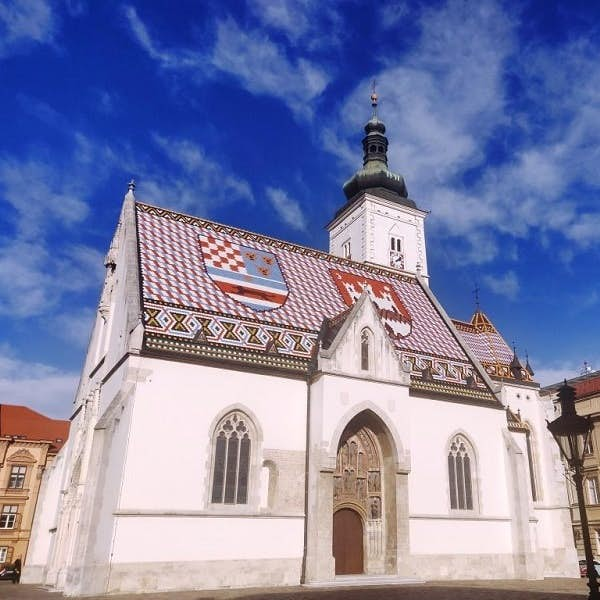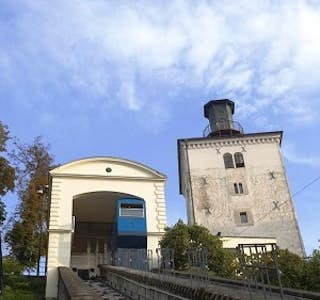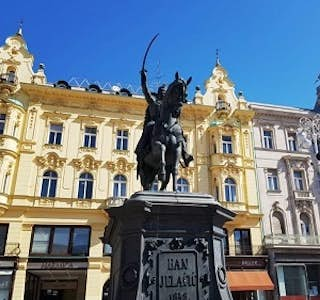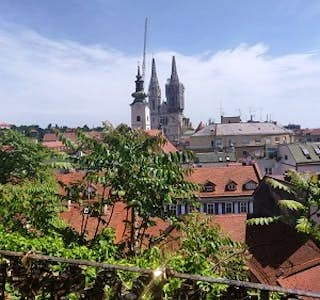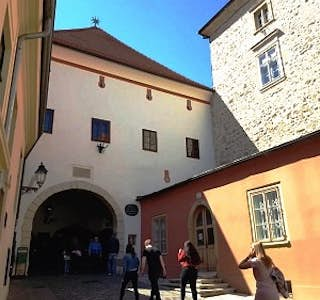 Reviews
Great tour - such an interesting place! Talk about ties having a back story. Highly recommended.

This was a very professional collaboration between two skilled guides. They showed highlights of Zagreb on an actual walking tour then added videos to expand knowledge.

What a fabulous experience! This virtual live tour of Zagreb was even better than I expected. They did a great job of managing it all, from the professional camera work, to the quality sound, to the condensed, interesting stories from the excellent guides. You really get a feel for the city and what you can do there. I'll probably book a on-the-ground tour with them when I visit Croatia!